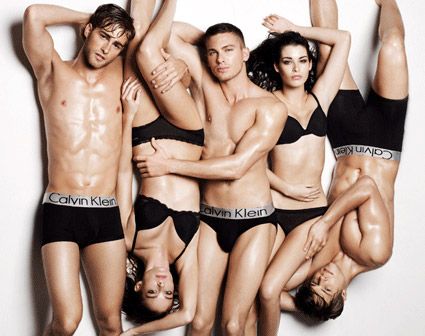 Dressing up is something that most of us enjoy. We are living in a world that's becoming more and more fashionable. Some of us may not be as fashion forward as others but at least we try hard to be one. Among the most popular and trusted brand of designer fashion clothing is Calvin Klein. It has been around for years and continuous to be a leading choice of fashionistas worldwide. They sell a wide range of products like shirts, jeans, coats, suits, shoes, accessories, swimwear, eyewear, watches, fragrances and a lot more for men, women, and children. If you haven't heard of Calvin Klein, you're probably living under a rock.
Among the many products that they sell, arguably the most talked about would probably be the Calvin Klein jeans and underwear. Their extensive and effective marketing campaigns, some of which are quite provocative, have made them a household name. When it comes to men's jeans and underwear, the first brand that comes to mind is Calvin Klein. There are many styles of jeans that different types of men can choose from. Calvin Klein jeans are known to be well-made, fits perfectly, durable, and are comfortable to wear. They're not that expensive either. Anyone can probably buy a nice pair of Calvin Klein jeans.
Their underwear are also top sellers, thanks to the fancy advertisements that they have on numerous magazines and of course the many positive qualities they have that their competitors don't have. Calvin Klein underwear includes tops (short sleeve tees, long sleeve tees, and tank tops), bottoms (active wear, boxer briefs, boxers, briefs, and trunks) and sleepwear. These underwear are known for their perfect fit and are made from highest quality materials that will definitely last a long time. They also have designs that make every man look sexy when he's wearing them. For sure because of these qualities, Calvin Klein is here to stay.