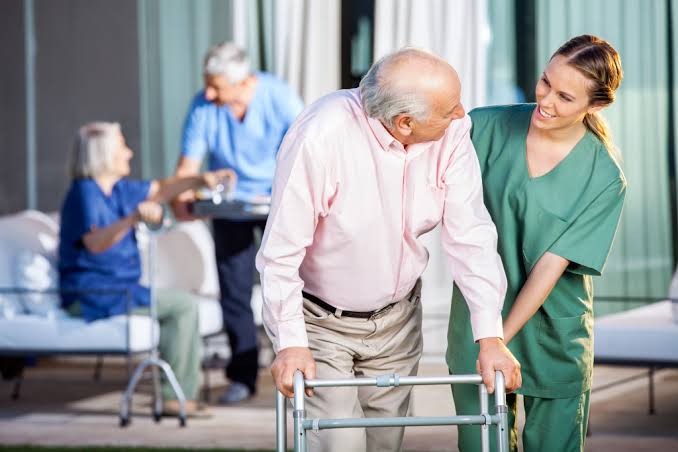 We live in a society with an aging population. People are living longer thanks to access to improved healthcare and better standards of living. However, with longer life expectancies comes the need for more health services for the elderly. When your elderly relatives are at an age where mobility problems and health issues mean they would struggle to cope at home, a nursing home is the ideal solution to keep them safe and well. There are some key factors to look for when deciding which nursing home is right for your elderly loved ones, and by following the tips below, you can ensure that they go to a safe, enriching, and caring environment.
They are well staffed
A professionally managed nursing home will have sufficient staff to care for the various health needs and requirements of its residents. A nursing home should have at least one nursing staff member for every 30 patients and at least two nursing staff in the facility at any given time. Bear in mind that this is the absolute minimum staffing level required. It is well worth arranging to visit nursing homes when you are deciding which one to send your loved ones to. Take a walk around and see if the patients are being helped and spoken to by nursing staff. Does it seem like every patient has their needs taken care of? A superb nursing home will have sufficient levels of staffing that ensures all residents have their needs met quickly and are not left on their own for extended periods of time.
They have sufficient equipment and supplies
Nursing homes need to care for elderly patients who often have complex medical needs and, as a result, need to be well-stocked with nursing home supplies. This can include everything from mobility devices such as scooters and walking frames to patient sensors and alarms that alert staff if a patient falls. A nursing home that has a wide range of patient equipment and supplies is demonstrating that it has the necessary equipment to care for its residents effectively.
Relatives are free to visit at any time
If you can visit potential nursing homes prior to sending your loved ones there, check with the staff during the tour of the home about visiting times. An excellent nursing home will allow relatives to visit at any time, within reason. If this is the case, it may indicate that the nursing home is well staffed throughout the day and not just at pre-determined visiting times. Having the ability to visit your loved ones for unscheduled visits also gives you more flexibility in when you choose to go there and can help when balancing working commitments.
They serve excellent food
A final key indicator of a great nursing home is the meals they serve to residents. In poorly run homes, the food will be cheap, and this indicates that the home is putting profits before their resident's wellbeing. It is a clever idea to visit a care home around mealtimes to see what is being served. Ask the residents what they think of their meals and think if you would like to eat them. Healthy and nutritious food is vital for all ages, and an excellent nursing home will recognize this fact and serve residents food that is genuinely enjoyed.