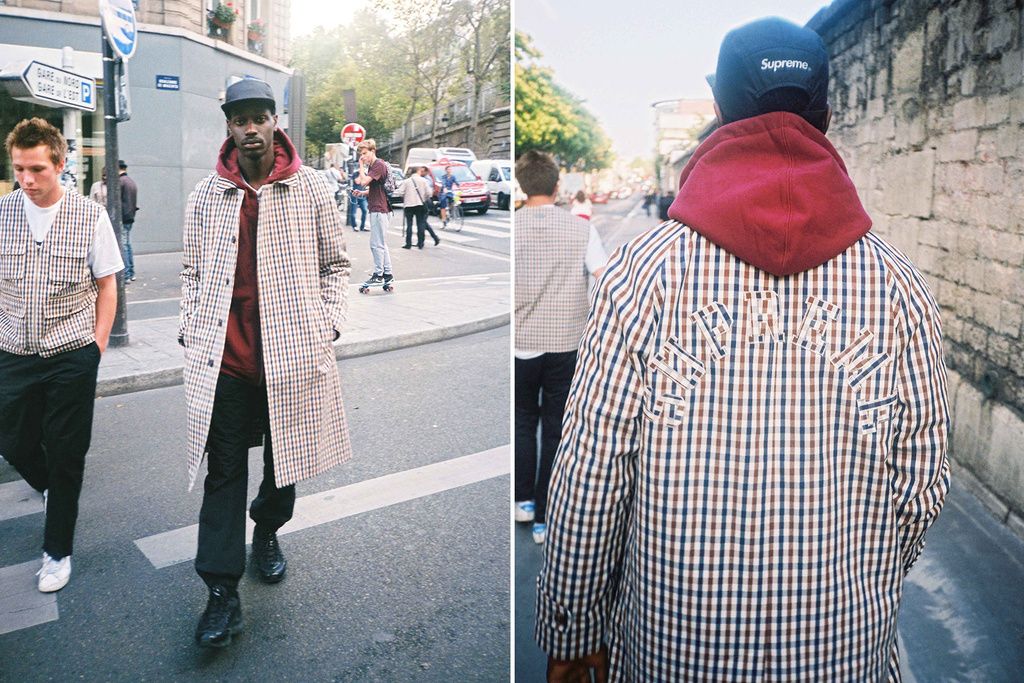 One of the dope street wear brand, supreme, had teamed up with other great brand called Aquascutum for their fall/winter collection for this year, 2016. At first, I wasn't that fond on their pieces made as I dont like the fabric and colors they've used as we all know that winter is about black color right? hence I really cant get it why they'd used an table cloth inspired fabric in this..ehhe Nope am just kidding.. But as I check further and as I review all the might be trendy this coming season. I just found out that this checkered kind of pieces are ones on the lead especially in men's finds hence they might got fond of using it too for this collection. But  on my personally style, I really cant see myself wearing them as am liking the basic and plain kind of fashion.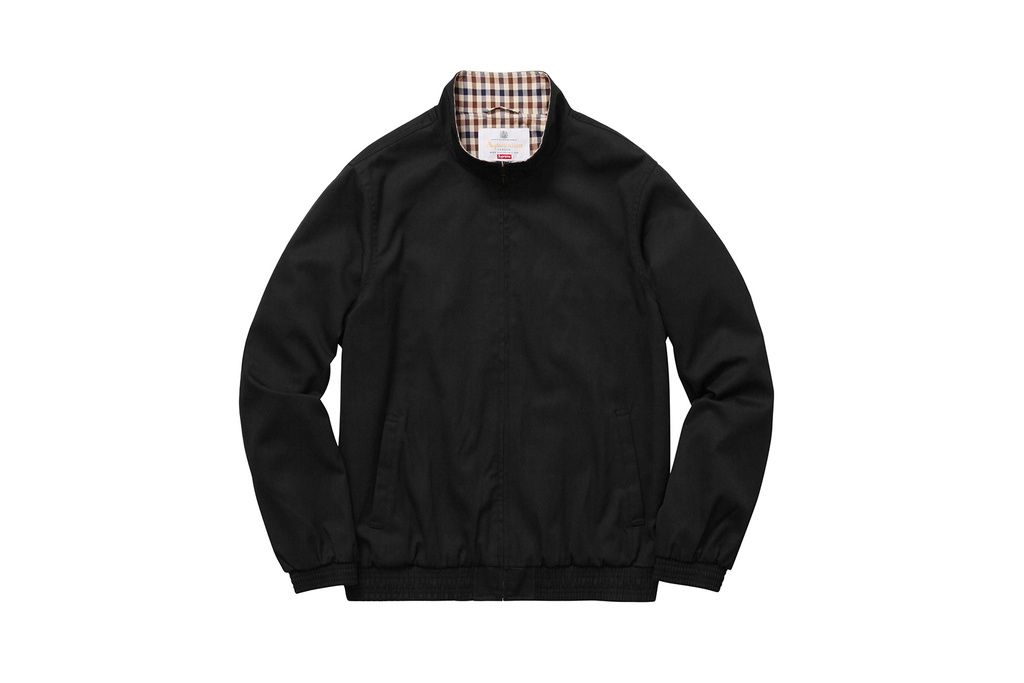 But good thing they came up with this one piece which is pretty safe to wear though the design is quite usual and yet a very safe to pull off as you are just a average guy like I do. I think mostly guys would prefers this than to the overcoat colored one for winter because this black can gives an warm feels into cold breezy days but yet it is still up to you the if you are fond of wearing another pieces or other finds that really suits your personality.
As for the collection availability, I think the both brands are working on them and to be release anytime soon now but for the meantime, you can even check their main website for the update dates as I've heard that they'll be going to release some this October but I am not that sure though hence you better update yourself out by visiting their main site yourself. But of course, I'll be updating you here soon, too, as I've learned the full details soon. So please keep on tuning in here as well as I keep you posted in this..