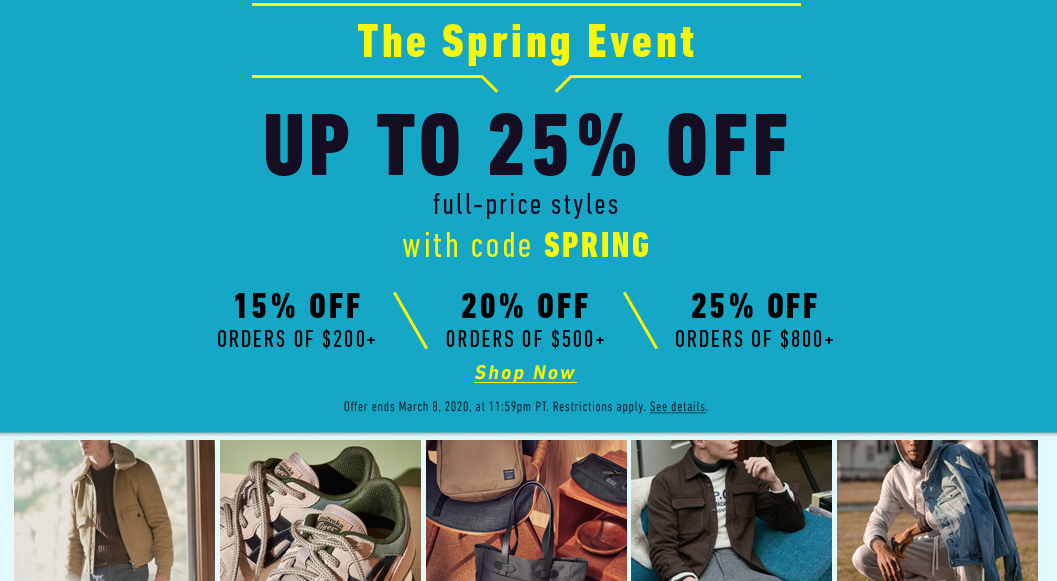 Spring season is just around the corner and I knew most of you folks are too excited to buy off some of the outfits that could sport off this spring and summer season. Hence, let me share with you this one shop here called Eastdane.com where all the great finds for men this summer were listed and even selling out in a very reasonable and cheapest prices.
Actually, this shop is having their spring sale event at the moment that will begin today March 06 up until March 8, 2020, your time. So, you better check the shop yourself now and see what ae the items you might probably get to create your own spring styles for the coming days ahead.
In fact, I just had my own selections of my spring clothes to get from this shop which I know are very necessary and a must-haves as this spring and summer season comes.
First off, I would like to get this Levi's red Tab sweatshirt because any neon color is too fine when in spring and summer season hence getting a touch of any is really a must. you may see a lot of these finds at eastdane and good thing was, this shop caters a lot of brands and labels which you have a wide array to choose from with.
For your bottom, It'ss suggestable for you to get a comfortable shorts from Adidas Originals. Because these shorts are pretty light and they could be worn off in neither outdoor and semi-casual events. Hence, it's nice in having them during the spring and summer season.
And to complete your outfit, you should get a very light shoe and still fashionable and in trend. Good thing that, The Shoe Bear has all the designs and colors of summer shoes available now at Eastdane.com for you to see and to consider.