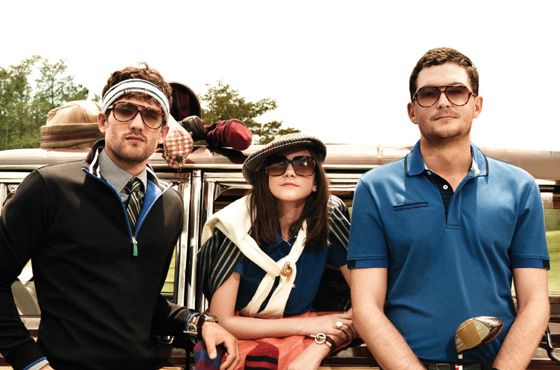 Golf is one of the most popular sports nowadays. Although not many people can afford this expensive sport, it does not stop some people from pursuing it. I sometimes watch golf events on TV and one of the things I notice is the players' attire. All of them look so good with the shirts and trousers they have on. Along with that are other accessories and the shoes they are wearing. Many brick and mortar sports stores sell different golf clothes but there are also many online stores that sell them.
One such store is F18 (Function Eighteen). They have over 10 years of experience in buying designer golf clothing for golfers all over the UK. They have collections of both golf and high street brands and someone who loves the sport and wants to look fashionable too will appreciate the golf clothes from F18. Their collection are made up of products from famous brands like Adidas, Callaway, Bushnell, Darren Clarke, Ecco Golf, Hugo Boss, Lacoste, Nike, Oakley, Puma Golf Clothing, Power Balance, Tommy Hilfiger, Under Armour and many others. Shoppers can choose items from categories such as Shirts, Trousers, Shorts, Waterproofs, Outerwear, Footwear, Head Wear, Accessories, Watches, Golf Bags, Underwear, Sunglasses, Golf Balls, Luggage etc.
They provide free standard carriage shipping for all UK customers (2-3 day tracked delivery service provided by Royal Mail) while UK customers spending over £100 will qualify for FREE Next Day delivery. Shipping to countries within the EU is available at a cost of £9.95 and usually takes 3 working days while shipping to the US, Canada, Japan, Australia and other countries takes 5 working days. Shoppers will be glad to know that all items that can be seen on the website are available and ready for dispatch. Their payment methods are Paypal and all major credit and debit cards.