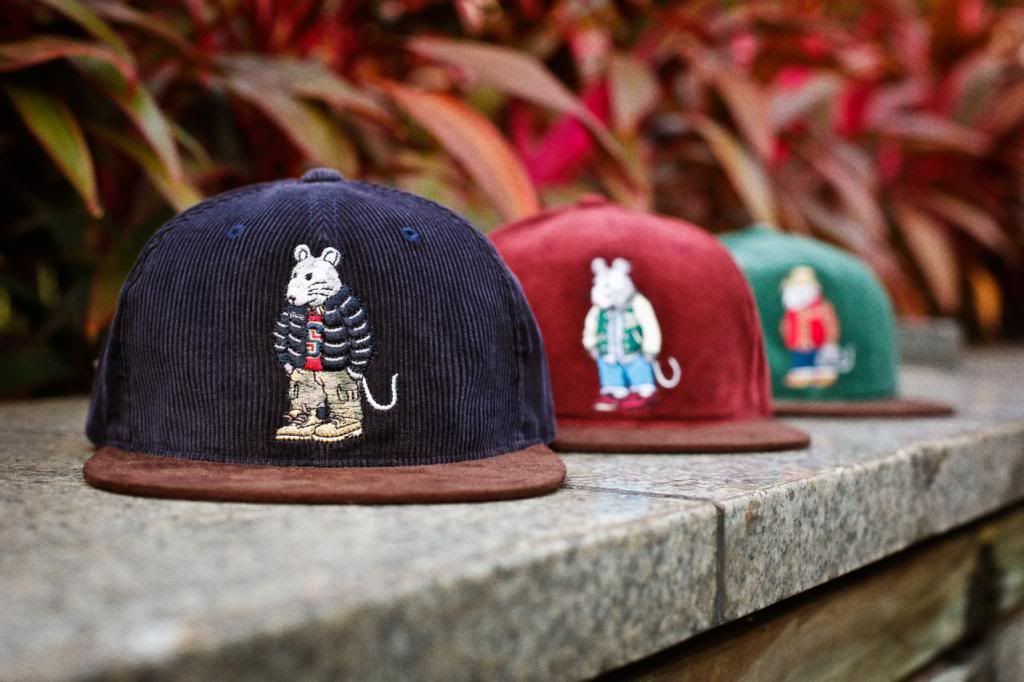 Stussy unveils a collection of various high quality unique and stylish headwears. These collections include, snapbacks, strap backs, 5-panels and bucket bucks. All these are shown in a mixture of unique graphics and motifs.
All these headwear is made of very high quality fabric in a mixture of suede, corduroy and leather. All come with a link logo double "s". They appear in different types of colors and designs and look stylish. Some of the popular types are the khaki brass camp cap, the green rat cord cap, the navy rat cord cap the Burgundy rat cord cap, the blue stussy rat camp cap, the black world tour leather ball cap, the black checkerboard bucket hat, the white checker board bucket hat, the black old schenile ball cap and the gold ss link leather cap.
All these caps are made from very high quality suede and leather material. They are durable and made to last longer. The fabric used is soft and comfortable to wear. They are recommended for playing golf, baseball or just shielding from the sun. They can also be worn as casual wear. They match well with casual clothes and shoes. The black world tour, the gold ss link, the black old s chenille ball cap all come with a strap at the back to fasten the cap or loosen to enable it fit well on any head.