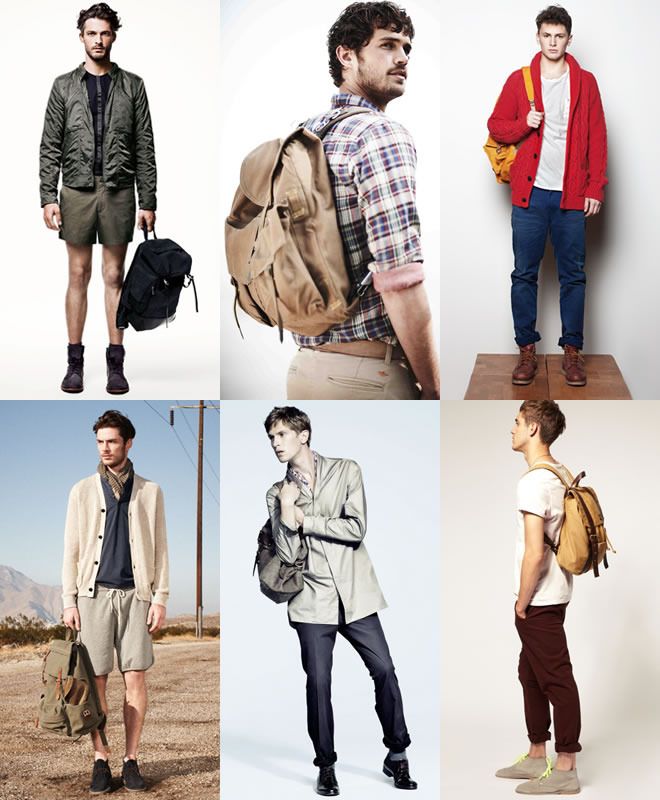 The freedom to carry what you need while keeping your hands free has made the backpack a necessary accessory for men. Whatever your age is or wherever you're going, it's practical to use a backpack. That's why it's important to buy the right one. Make sure that it's comfortable to carry around. If it hurts your back, better not use it. Look for backpacks with adjustable and padded shoulder straps, contoured and padded backs, and padded hip belts. Since it has to withstand wear and tear, it's gonna have to be made using durable materials. Nylon and polyester are the most popular materials as well as canvas and leather.
Another essential factor in choosing a backpack is its size. It has to be proportional to your body and should fit all your belongings. The right fit is a size appropriate for your torso length and one that has a comfortably tight grip on your hips. You also have to think about the inside of your backpack, whether it's bare or with multiple compartments which allows you to organize your stuff in smaller sections for easier access. Also bear in mind your backpack's design. A backpack for the modern man should be both practical and stylish. It should harmoniously blend into your overall look.
There're many online stores that sell different types of backpacks from various brands at affordable prices. You can shop for original Jansport Superbreak Backpacks from ZALORA anytime, anywhere or for other brands. You just have to be patient and meticulous in searching.