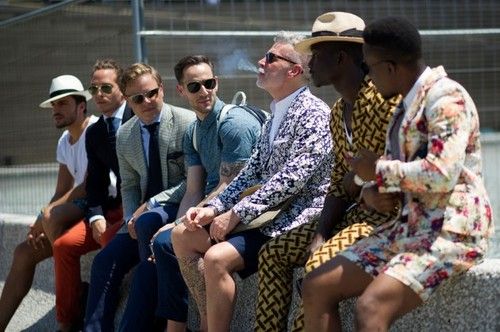 What do most successful men have in common? Aside from having the drive to accomplish all their goals and realize their dreams and visions, most men of power have everything that money can buy. But most if not all of them are deprived of the time to shop at their hearts content because of their busy schedules. Instead they are holed up in large office rooms, property construction sites, sporting arenas, under klieg lights or where ever their businesses and careers take them.
That is where the convenience of online shopping comes in. These men can do all the shopping they want at the comforts of their own homes or where ever they may be. For men with expensive tastes, an online store that sells only the best products is the only option. A store like Frencheye. They capture the best in luxury European style and quality at a more affordable price. Now more accessible than ever, it sells to shoppers across the UK and all over the world.
Men can purchase Shirts, Suits, Ties, and Accessories from their collections namely Frencheye, Elan, Evening, and Wedding. The Frencheye mainline collection redefines European style trends consisting of clothes that perfectly fit and is suitable for the modern, working man. The Elan collection consists of beautiful classic tailoring and distinguished European styling. Outfits from this collection are made using the finest materials. With their Evening collection, you are sure to look your best and be above the rest. They also have many beautiful wedding suits. click here to see all their fashionable items.
In case you are not satisfied with your purchase, it can be returned within 14 days of receipt. However, items should be returned in the original state it was in and with all the designer garment tags still attached. All authenticity cards, dust bags and leather tags should be included with your return. Payment methods include Paypal and major credit cards like Visa and Mastercard.