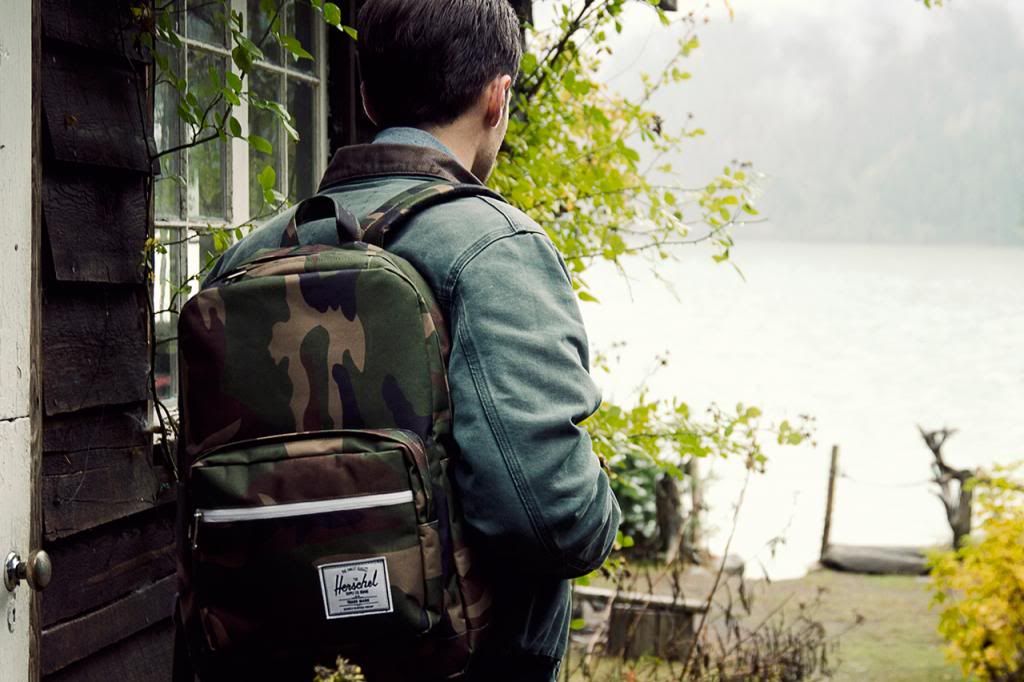 I am a bag person. Because bags are fashionable and functional most on my end since I used to travel a lot and I need to brings all my essentials with me all times. That's why when I saw this bag collection from the brand Herschel Supply Co. for their " Herschel Supply Co. 2013 Fall Classic Collection" that we probably see on their store's selves soon. I just got amazed and wanted myself to have that one camo backpack on the first photo and style it on my own fashion statement. I hope the brand will consider to send over one for me to review and make an outfit post out of it.
As this moment, Herschel Supply Co. 2013 Fall Classic Collection hasn't yet finalized and the brand itself isn't release any further information about this collection, however, soon – maybe after a week or two they'll surely release their updates regarding this collection. So – we better yet check their online site often for us to be updated on this.
Alright, that will be all and please keep on checking the blog because I might hold another awesome give ways , yeah giveaways, which you'll surely loves to participate with because prizes are really great!