Good news , folks! because the best way to secure your home and even your kids are now here. Try to check Vivint Cost for you to see on how awesome it's features are  and how convenient this to use.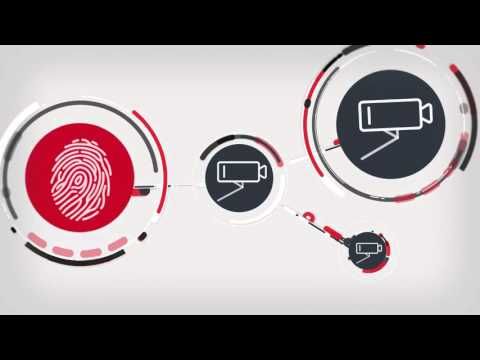 Between April 2015 and March 2016, there were 375,034 cases of burglary in the UK.
In a 2000 Home Office study, the average burglary cost £2,300. Adjusted for inflation, this figure now sits at £3,600. With smaller, easily stolen items now littering the average home thanks to technological advancements, it's possible to add even more to this figure.  And, if a burglar steals your car keys and drives off with your vehicle, this cost could soar further.
So how do you protect yourself? Aside from locking doors and windows and making sure you don't leave your bins or anything climbable near the upper levels of your property, you could try installing CCTV, such as an IP camera from UMIX.
Is home CCTV worth it?
CCTV systems are an excellent deterrent for home protection – a study by the University of Leicester found that they are the single biggest deterrent in pre-planned crime. This means that burglars who are selecting their targets are less likely to choose your home for their theft.
The same study also found that when CCTV owners display warning signs, burglars may be less likely to attempt theft as they know the homeowner is clued up about crime and has taken steps to prevent it.
CCTV also increases the likelihood of catching offenders in the act, which can result in apprehension and therefore, deterrence. This was the case in April this year, when two men were arrested in South Gloucestershire after being caught on CCTV.  Afterwards, police stressed the usefulness of community intelligence and public support in catching criminals.
Not convinced? A chilling case came to light in 2015 when Lisa MacKenzie's CCTV footage went viral after she fitted a camera to her property after a previous break in attempt, capturing a would-be intruder trying to enter her home.
The camera system also came with CCTV warning signs, which must be fitted by law. These, the police said, may well have deterred the man's attempts to break in.
So, if you want to protect your property by deterring burglars or catch them in the act, installing a home CCTV system is a great way to help protect the property. Make sure you also have burglar alarms, strong locks and good lighting, as police say these factors are very important for home security.
What about dummy cameras? Don't rely on a dummy security camera. They may deter some thieves, but experienced burglars can spot the difference. Also, if the burglar is not deterred and goes ahead with the theft, you won't have any video evidence like a real CCTV system provides.
Residential CCTV Law
If you've decided to fit a CCTV system, you'll need to know the rules to avoid breaching privacy law – so be aware before you install one.
CCTV systems can be installed as part of an individual's right to protect their property – but must reasonably respect the privacy of others.
This means considering whether your camera looks into neighbouring properties or public pavements – as people can complain to the police or the Surveillance Camera Commissioner if you do so.
Inform your neighbours about your system and put up a notice to let people know a CCTV system is in place.
Regularly delete any recordings that are not vital for your property's protection.
With a proper knowledge of the law and a CCTV system fitted to your home, you can help deter thieves and live a burglar-free life. Worried about the cost? For most people, CCTV is worth the investment to avoid losing out on thousands of pounds worth of goods.