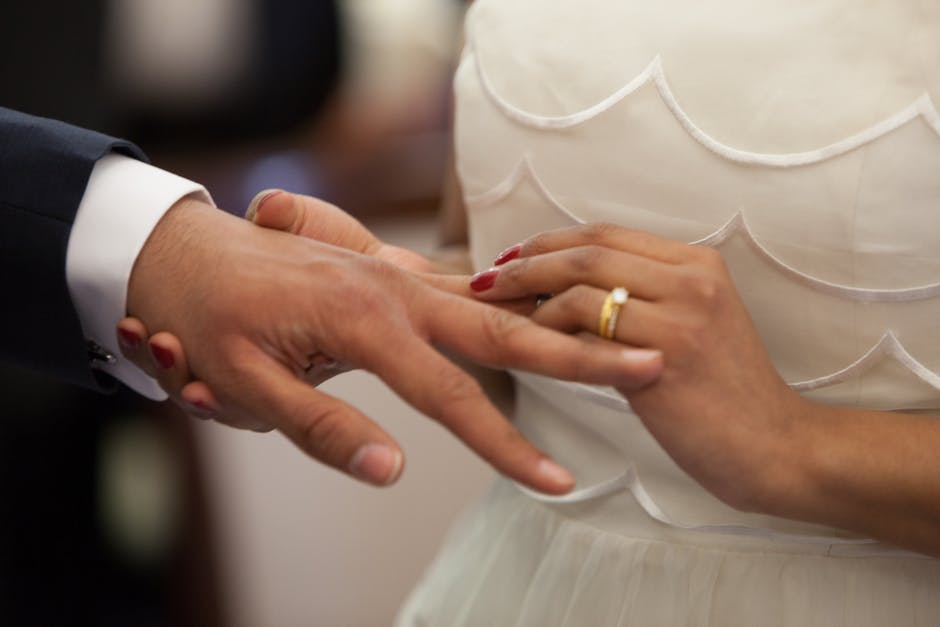 A wedding is a process that unites two people who want to declare their love for one another. Of course, the sentiment behind the day is the main reason that people get married and the main reason that people attend to see them be wed. However, nowadays, people are spending increasingly large amounts of money on their big day and want to make all aspects of it as aesthetically pleasing as possible – for themselves, for their guests, and for the hosts of people that will see photographs of the event uploaded to social media after the event. So, if you are planning a wedding, there are certain parts of the event where aesthetics tend to reign supreme. Here are just a couple.
The Rings
Engagement and wedding rings are a symbol of unity between you and your partner. They show the rest of the world that you are happily engaged or married. But you should put plenty of thought into the rings that you do choose. After all, besides their symbolic value, they are something that you are going to wear every day for the rest of your life, so you want to make sure that they look good and can go well with whatever outfit or ensemble you might happen to throw on. As with many aesthetic purchases we make during our life, you might want to take some inspiration for your rings from celebs and their Celebrity engagements. Generally speaking, it's a good idea to invest in a diamond ring, as this gem's clear colour and clarity mean that it is complementary to any skin tone, hair colour, eye colour, or other personal traits. It is also going to look fine with any outfit that you put together. While traditional rings may be gold, you might want to consider silver or platinum rings, as these are a more neutral and forgiving tone.
Flowers
The majority of blushing brides will carry a bouquet down the aisle. This will tend to tie in with their chosen colour scheme, and a whole lot of time and effort is likely to be put into its design. However, floristry at your event doesn't have to end there. There are various other aspects of the wedding that can incorporate beautiful blooms. Just take a look at how Kim K and Kanye incorporate a huge flower wall into their event. Come up with experimental new ways to incorporate extra flowers into your own big day. Perhaps guests could pass through an arch of flowers as they walk down the aisle. Maybe you could have arrangements as centrepieces for tables at your reception. You could even hand small bouquets to the bridesmaids or flower girls.
These are just two parts of the big day where aesthetics really can reign supreme. So, make sure to focus on them and try to achieve the best quality in them that you possibly can!