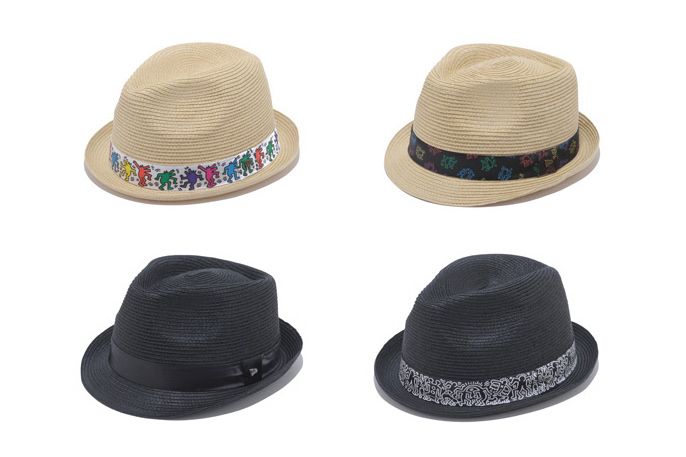 When the summer season comes accessories are everywhere. Because this one help to spice up our total outfit for summer. And I know most of you are asking or searching on what's the best piece of accessory that is in trend and yet can make you dope as you wears it. I think for men, fedora hats is a must as well to other girl's end as they know how to rock themselves to this piece. But moreover, fedora hats are fits well on men than to girls on my opinion though..
Recently, the Japan based brand New Era EK had collaborated to this one well known brand called Keith Haring for them to have this " Keith Haring x New Era EK Collection 2013 Summer Fedora & Trilby" as I've heard, this collection is already released and can be buy only at New Era EK nearby stores or online. But this is only their further marketing strategy on how to sell these awesome fedora hast but soon as they've done conceptualizing thing out this collection may surely out for the international market. So – lets all wait on their updates soon..
Regarding on the pricing? well, each hat has this price of ¥7,560 JPY (approximatel $80 USD) as I've heard. But then again, lets all be waited on the further updates which my they release anytime soon.. Alright, that's it for now. Thanks!