The popularity of online shopping
and the emergence of multitudes of online stores as a result, has made fashionable clothes
and accessories more accessible not just to women but to men as well. Gone are the days when some men would wear a simple shirt and jeans and don't have a care in the world what they look like. Being a stylish metrosexual is the norm now. It's not really important if your clothes are expensive or not, as long as you carry them well and they get you second glances. Although there're still a lot of men who doesn't like to shop, more and more are getting the hang of it, thanks to online shopping and the convenience it brings.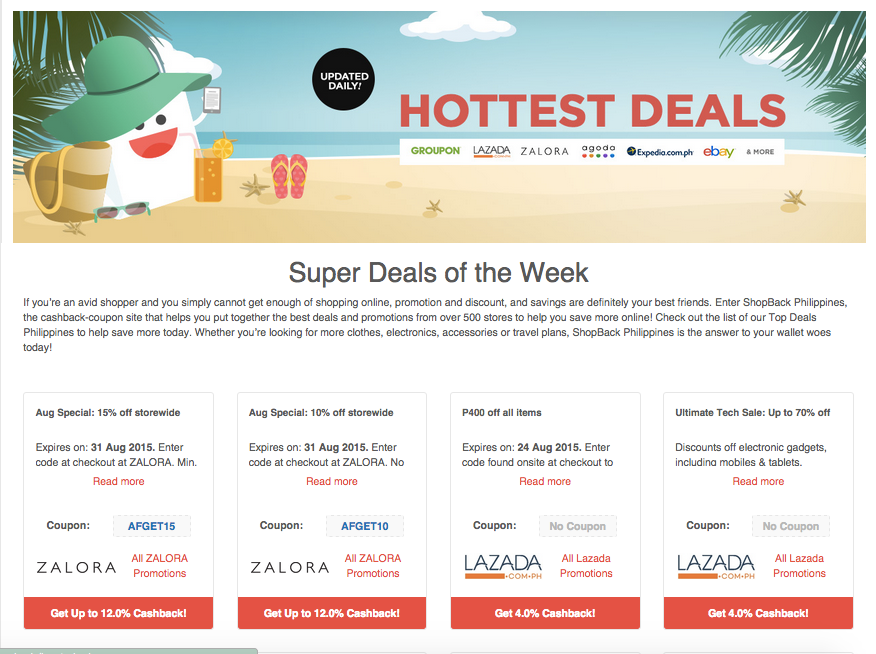 You'll be happy to know that there're actually sites wherein you can get back the money you spent online. ShopBack helps you get the best deals and discounts on categories like fashion, lifestyle, electronics, travel, home and living etc. They give you cashback on top of existing voucher codes and discounts when you shop online
through their site at any of their more than 300 merchant stores.
They reward shoppers with up to 30% cashback. Plus, your cashback is unlimited which means that the more you spend, the more you'll earn your money back. Cashing out is not a problem since the money can be transferred to most banks like BDO, BPI, Metrobank, RCBC, UCPB, as well as Paypal and Globe GCash.
Using ShopBack is a piece of cake. Click the store you want to shop in and you'll be redirected to the store you picked. Once you're there, shop as usual and make your purchase on the merchant's site. You'll receive your cashback in your ShopBack account within 48 hours. If you want to shop some more, simply repeat the whole process.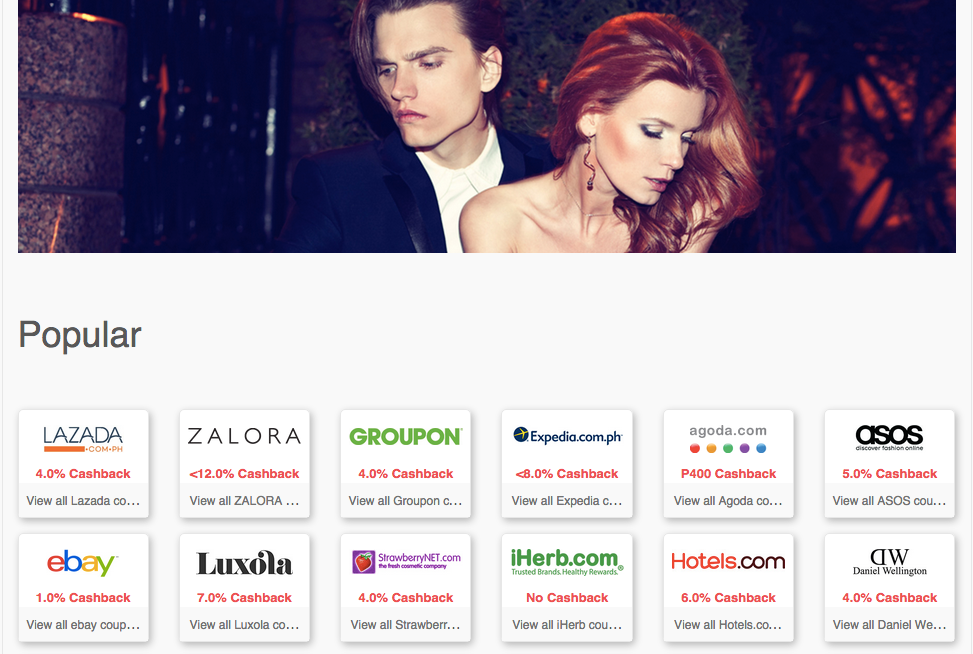 In ShopBack, there're many categories to choose from. Click the category you want and you'll see all the coupons from the different merchants. You'll likewise see the cashback percentage you'll receive which differs from store to store. Among the popular merchants you can get cashback from are Lazada, Zalora, ASOS, Topman, Shopbop, Nine West, Forever 21, Groupon
, Banana Republic, and ebay.
I've recently tried Shopback out and can't wait to show you what I've bought from there! The post will be up soon the moment I receive my items.