Having a totally unique wedding is a must if you want your guests to remember it as much as you. You want your wedding to not only stand out in everybody's minds, but mean something to you and your partner too. A unique wedding is a must. Here are some exciting ideas you can use:
Show off Your Personalities
Make sure you show off your personalities when you're planning your wedding. Hardly anybody sticks to tradition anymore; they all like to incorporate things that really mean something to them, rather than things that meant something to other people years ago. If you both have a hobby that you love, why not include that? There are so many ways you can make your wedding unique, it's a simple case of using your imagination. Assuming you've been to friend's weddings, you'll know how they can sometimes blend in with one another. Make yours stand out!
Create a Custom Logo
Something couples have started doing before their big day, is creating a custom logo. This is a fun logo that means something to them as a couple, that they include on all of the printed materials for the wedding. You can include it on invites, RSVPs, favours, and so on.
Give Out Thoughtful Favours
Nobody really likes to be given sugared almonds, so why not give out thoughtful favours instead? If you have lots of guests coming for a destination wedding, then why not hand out some nice flip flops? If you're having your wedding outdoors in your hometown, you could give out scarf/wraps to keep everybody warm. Make the favours worthwhile and people will remember it!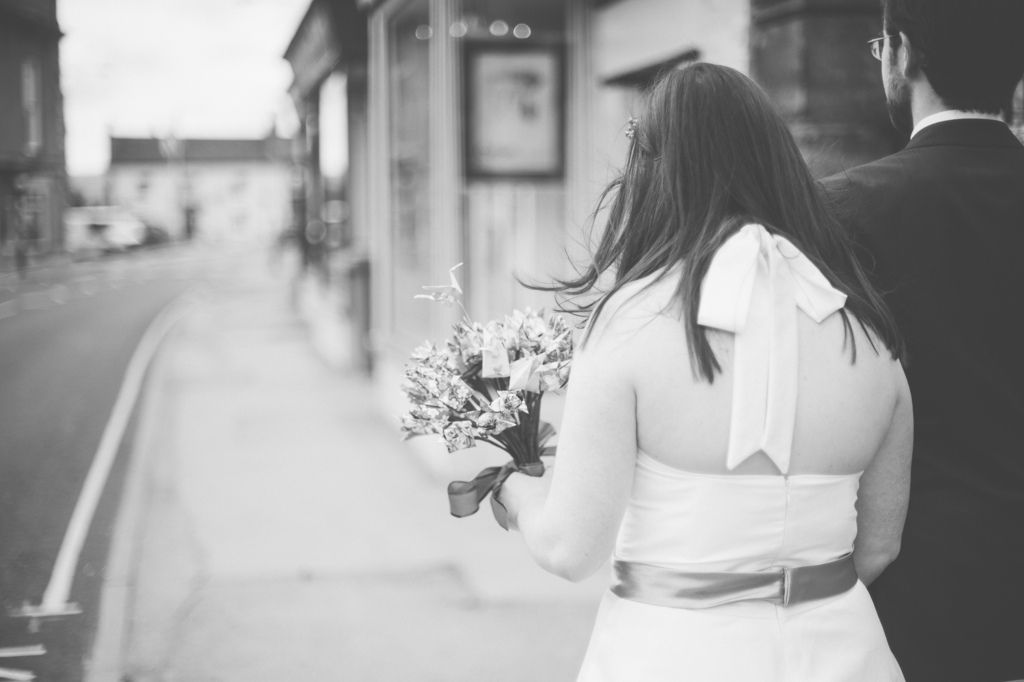 Change Your Look
Why not change your look half way through the day? Some brides are doing this with a dress that transforms; during the ceremony it's a full on wedding gown, then it transforms into something sleeker and sexier for the evening do. You could even change into a special separate dress you've bought for the evening. Even if you don't want to change out of your wedding dress, you could change your look. Why not re-do your hair a different style, try a different makeup look, or change your jewellery? All eyes will be on you, and you'll have lots of fun. Make sure you have a unique wedding photographer to capture your changing look too!
Choreograph Your Dance
Have some fun choreographing your dance moves for the day. You could have a special surprise dance with your other half, or even one with your dad! You don't have to start breakdancing, but making the dance show off your personalities more will make your day more memorable.
Exciting Food Treats
Something else the guests will remember about the day; your food. Serving exciting food treats is a great way to keep everybody going. Why not surprise your guests later on with a snack of cookies and a milky cocktail? You could even have a 'make your own hot drinks' table so that your guests are ready to party for longer.
Have a wonderful day!