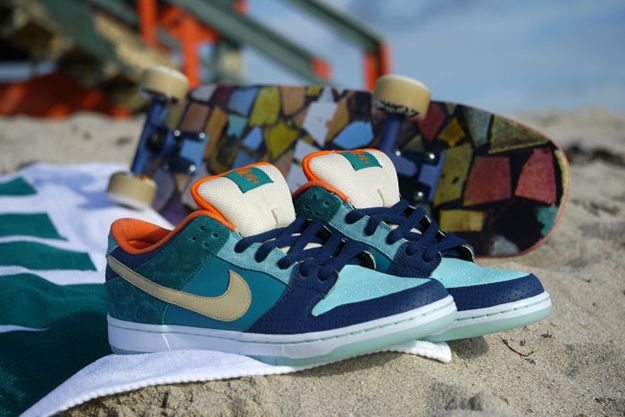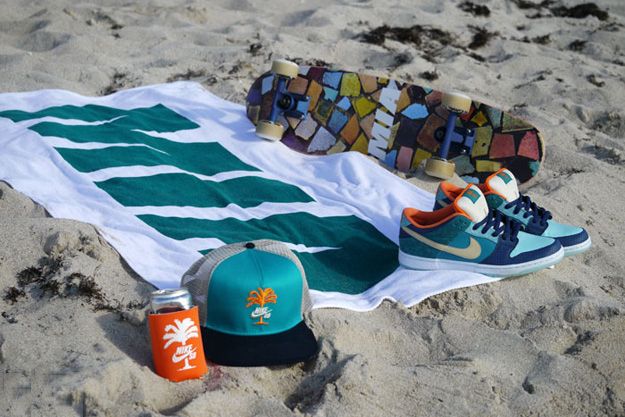 Summer is already here. And I know most of you peeps are keep on searching and digging up certain brands pieces that could you consider and might also make you dope as you wears them, also seeking of these great footwear that can spice it up your whole dope outfit. Yeah, I know right? because even myself I really do this searching thingy (LOL) and I either checking out some online stores for my summer outfit, of course not only to be hip but also be one quirky for my fashion statements. I think, if you do have great kicks you'll be definitely get "IN" on today's fashion.
Recently, the Miami based brand called MIA Skate Shop had teamed up on this leading shoe brand in the industry today which the NIKE, for us to give this hippest and coolest kicks that is suits in every fashion outfits we may have, and they've called it MIA Skate Shop x Nike SB Dunk Low Pro. Actually, the shoes is already released, however, at the moment it is just sells at the MIA Skate Shop in Miami, no worries because I'll listed out the shop address below.
MIA Skate Shop x Nike SB Pop-Up Shop
3841 NE 2nd Ave #102
Miami, Florida 33137
United States
Regarding on the international released of this kicks. Sorry to say, I haven't get any info yet from the brand at this time but it will released pretty soon, let us all wait on the brand's updates regarding this. I'll keep you posted too in here.. Thanks!