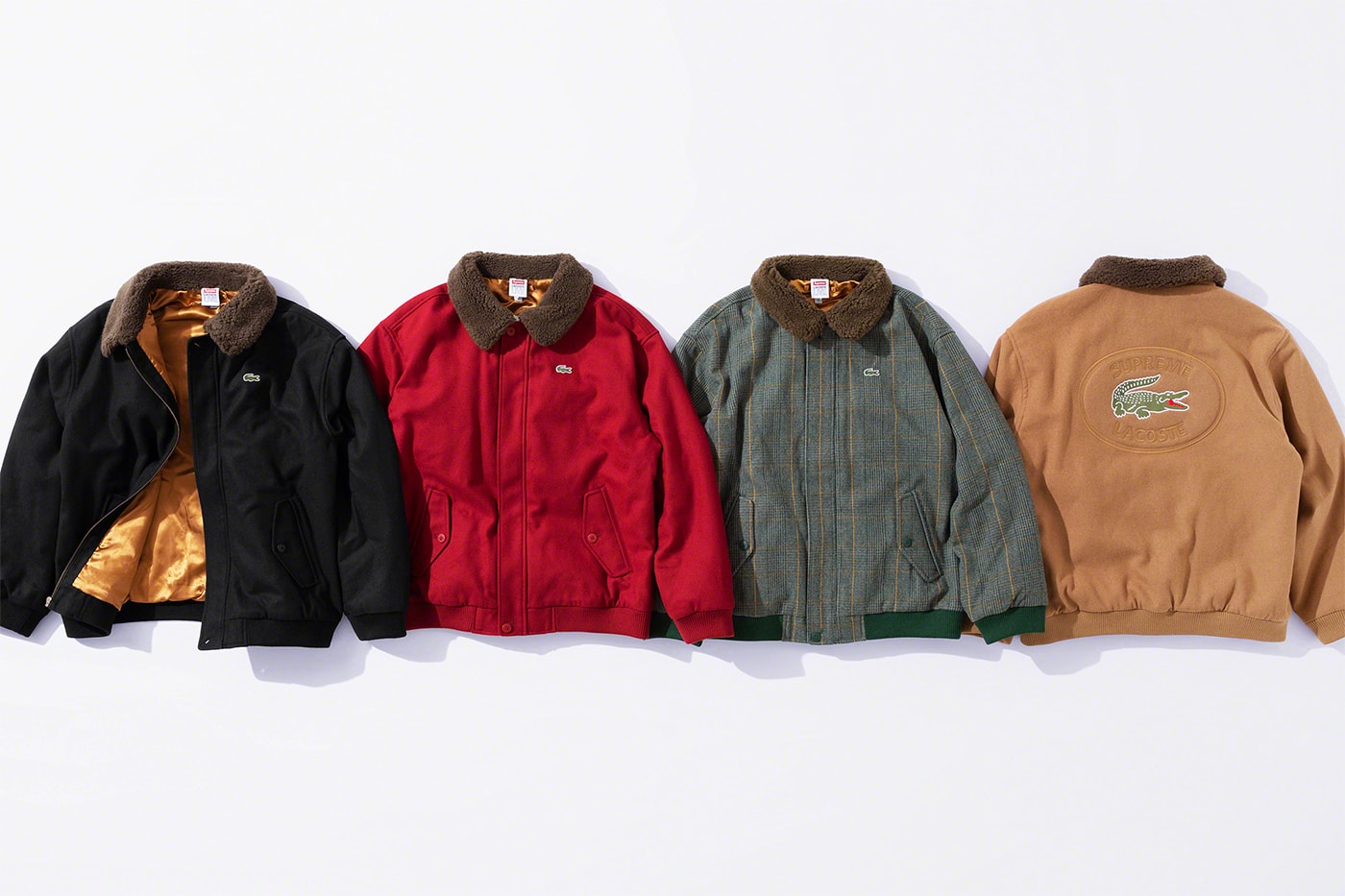 Mostly of the fashion enthusiast out there are now pretty much excited for the fall and winter season to come. Because throughout this season, they could able to bulk up and wear off these fine padded jackets and even those overcoats that are too fancy to wear during the cold season.
Thus, no doubt why these collaboration from the leading brand called Lacoste and Supreme are the most awaiting in the fashion industry today as their finds are too dope and fancy to get.
You may get a sneak peek on the top photo on what kind of jackets they were both cooking for us this coming days ahead. As for the availabilty and pricing ranges? sorry to say that I havent get the details yet as the both brands are still working on it but soon enough, once either of the two brands releases an updates, I will also able to update you all here hence you should keep checking me here for more the latest fashion and trendy news.