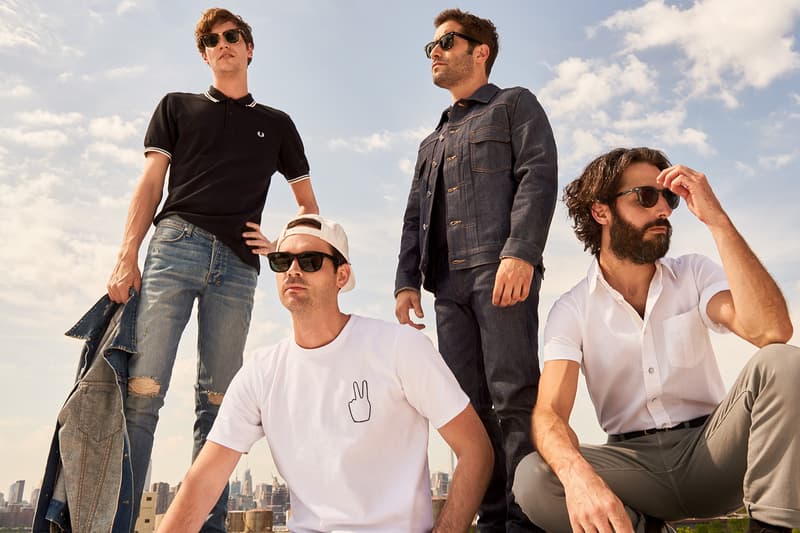 Although the summer season is just about to end in few days time, might in the others summer season has just end. It's still right for us to get and pick the right kind of sunglasses that may protect us all throughout the day as the sun's UV isn't that joke today due to the climate change. Hence, having yourselves at least one of the best sunglasses at Eastdane.com is a must, as their sunglasses are from the top of the brand that could give you an great eye protection features at the same time an fashion statement that can bring the best of you.
If you love to have a kinda vintage and classic kind of eye-wear? I thnk you should checkout the brand Ray-Band at eastdane.com. Because they do caters all the type of sunglasses that this brand is recently releases. In fact, eastdane.com is having an inner shop sale at the moment where you can get this Ray-ban Oval sunglasses for a very reasonable prices. In addition, you can use the promotional code : STOCKUP19 for you to have the price more discounted and cheap unlike when you were buying it off to any other shops online that are affiliated to the brand as well.
I think the brown lens for sugnlasses are the trendiest for the fall. Because everyone, both brands and labels, are too keen in releasing their own new set of brown lens glasses that people are crazing about these days. Thus, this one leading brand called Burberry has now got their own sunglasses set for this trend which you may also do get at Eastdane.com on the sale prices. You can check all the sunnies selections for this brand now over the shop mentioned hence you can get your own today.
And for the sporty guys out there who likes to have the a very simple sunglasses that has great sport benefits included? I think this brand called Oakley is the right to pick for you. And you may also check all the Oakley sunglasses at Eastdane.com shop for your own convenient.