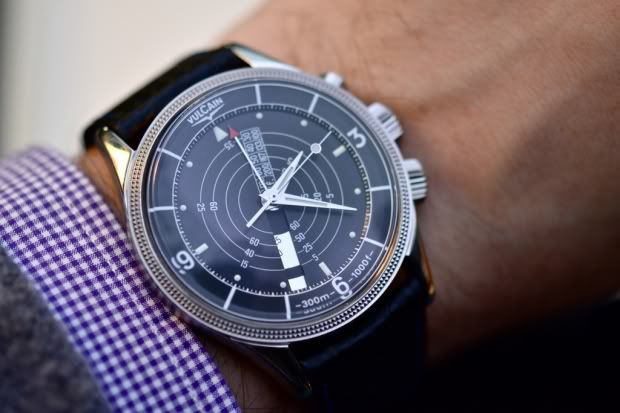 When it comes to accessories for men, I think , watches are the most use and more consider often. Because watches can really spice up the men outfits and at the same time it is indeed useful. Today, the brand Wristwatches had released their new label called Vulcain Nautical Heritage Alarm Watch that has a great designs and features. Check the photo on top for the image.
Actually, I dunno yet further info about this awesome watch, I just found it online and really caught my attention that's why I includes it out in here. By the way, this watch will cost you $5,975 USD in any watches stores. Yeah! quite expensive but I think this watch is worth to buy because its functional and it'll guarantee you the watch will lasted..
Okay, that's it for now and I hope I may update you more informative one soon by my next posts. Please keep on checking me here.. Thanks!