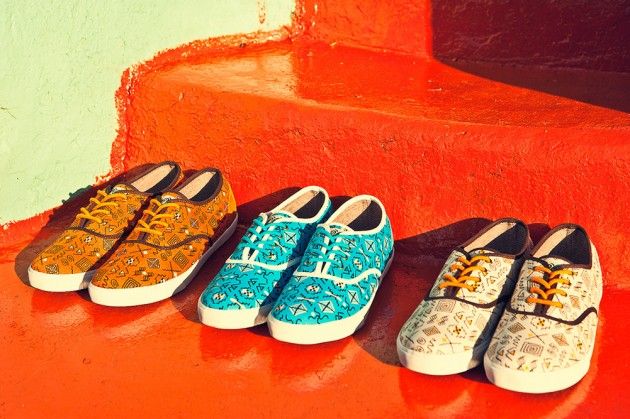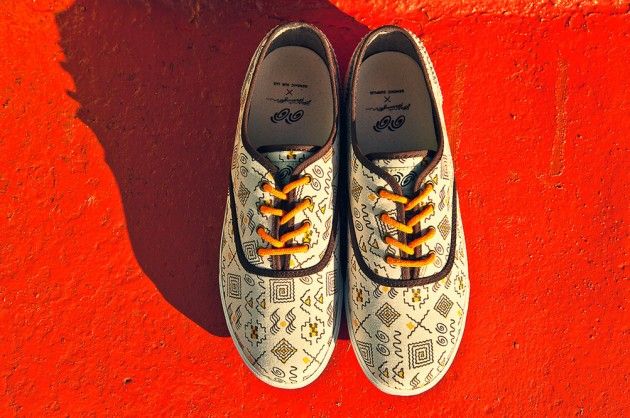 I really happily to see some brands doing collaboration or  got teamed up with. Because through this, they can create such awesome pieces that most of the folks will be surely look forward and eventually get craze with. Today, I'll be going to share to you this dope kicks, check the photos on top, that are the collaboration kicks of these 2 great brands, Steven Harrington & Generic Surplus Borstals, actually, I am not familiar on these 2 giant, however, Ive heard that they're both great when it comes on their each pieces when t0 comes to fashion. That's why no wonder how they can produced these swag kicks here.
As this moment, I haven't any info with me regarding these shoes here, but of course, soon enough, each brand, Steven Harrington & Generic Surplus Borstals, will be surely update us about the availability of these kicks and how much they pricing range on each of the kicks. But rest assured, these kicks will be available for fall season 2012 as it supposed it out on the said season's collection.
Alright, that's it for now and I hope you;ll keep on checking the blog, iamronel.com, for more further fashion updates and news. Thanks so much!