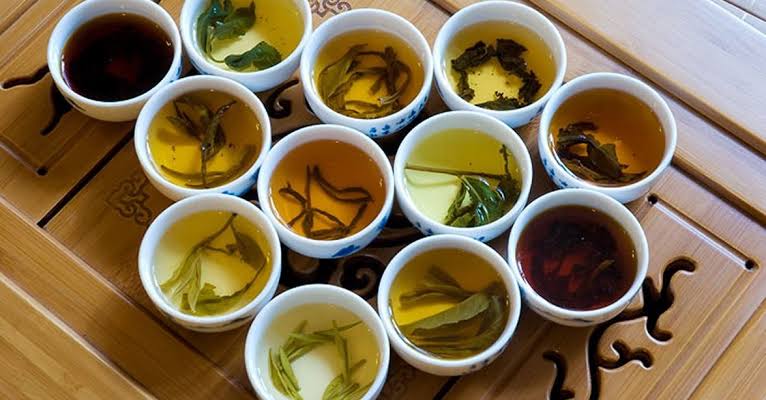 For centuries, tea has been an integral part of Chinese culture, with a rich history steeped in tradition and flavor. Chinese teas are renowned for their distinctive taste, aroma, and health benefits, and are enjoyed by tea connoisseurs all around the world. Whether you are a seasoned tea drinker or a novice exploring the world of tea, chinesetea4u.com is your ultimate guide to the world of Chinese tea.
Varieties of Chinese Tea
China is home to a vast array of tea varieties, with each region boasting its unique flavor and brewing techniques. The six major categories of Chinese tea include:
Green Tea: The most popular variety of tea in China, green tea is unfermented, which helps to retain its natural antioxidants and health benefits. Chinese green teas include Longjing, Bi Luo Chun, and Mao Jian.
Black Tea: Also known as red tea in China, black tea is fermented, giving it a robust flavor and aroma. Chinese black teas include Keemun and Yunnan.
Oolong Tea: Partially fermented, oolong tea is known for its unique fruity and floral aroma. Chinese oolongs include Tie Guan Yin and Da Hong Pao.
White Tea: Unprocessed and minimally fermented, white tea has a delicate flavor and is high in antioxidants. Chinese white teas include Bai Hao Yin Zhen and Bai Mu Dan.
Yellow Tea: Rare and unique, yellow tea is slightly fermented, giving it a subtle, mellow taste. Chinese yellow teas include Jun Shan Yin Zhen and Meng Ding Huang Ya.
Pu-erh Tea: Aged and fermented, Pu-erh tea is known for its earthy, bold flavor and digestive benefits. Chinese Pu-erh teas include Sheng and Shou.
Brewing Chinese Tea
Brewing Lavender Dried Flower Tea is an art form that requires precision, patience, and attention to detail. From selecting the right tea leaves to choosing the perfect brewing vessel, every step of the process plays a crucial role in bringing out the best flavors and aromas. At chinesetea4u.com, they provide detailed brewing guides for each type of Chinese tea, along with tips and tricks for achieving the perfect brew.
Health Benefits of Chinese Tea
Chinese tea is not only delicious but also packed with health benefits. From boosting metabolism to reducing stress and anxiety, each type of Chinese tea has its unique health benefits. Green tea, for example, is known for its ability to promote weight loss, while black tea can improve heart health. Oolong tea has been found to help lower cholesterol levels, and white tea has anti-aging properties. Pu-erh tea is believed to aid digestion and promote gut health.
Buying Chinese Tea
When it comes to buying Chinese tea, quality is key. At chinesetea4u.com, we only source the highest quality Chinese teas, ensuring that you get the best flavors and aromas with every cup. Our online store features a wide selection of Chinese teas, including rare and unique varieties that are hard to find elsewhere. We also provide detailed information on each tea, including its origin, flavor profile, and brewing instructions, so you can make an informed decision when choosing your tea.
Conclusion
Chinese tea is more than just a beverage; it is a way of life, a reflection of culture, and a source of health and wellness. At chinesetea4u.com, their website are committed to bringing the world of Chinese tea to you, with a wealth of information on tea varieties, brewing techniques, and health benefits. Whether you are a tea aficionado or a beginner, our website is your ultimate guide to the world of