What I like most about shopping online is having a variety of choices when it comes to buying a particular item. There are just so many online stores to shop in. So many in fact that it is sometimes hard to decide where to buy that specific item you want. But I have my usual shopping destinations. Those that I have transacted with in the past without any problems. For worry-free shopping I do some research first on the store to see its credibility among customers and then I check out their FAQs page and contact numbers so that in case a problem arises, it would be easy to get in touch with them.
I also look for a one-stop shop to save on shipping just in case I have a lot of things to buy. Lazada Philippines makes it easier for busy people like me to shop. All the essentials are there and so much more like mobiles and tablets, consumer electronics, home appliances, health and beauty, fashion and accessories etc. If you want to buy a mobile phone, there are many brands to choose from such as Alcatel, Apple, BlackBerry, Cherry Mobile, DTC, Samsung, Motorola, O+, and Sony. For really affordable phones click here for the list of O+ mobile phones.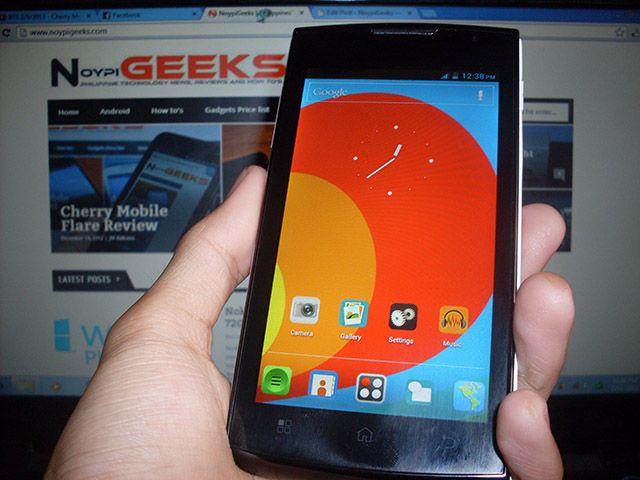 The O+ 8.12 Android phone has economical features at a great price. Running on Android 4.0.4 Ice Cream Sandwich operating system, it is a Dual SIM phone that enables you to use two networks in one phone. It also has a 4.5″ Capacitive Touchscreen. Its ultra responsive display lets you tap, swipe, and glide your fingers through the screen. The O+'s entertainment features include a built-in FM radio and MP3/MP4 player. Other notable features are 8MP Main Camera with LED Flash, VGA Front Camera, WiFi, and Bluetooth. A unique feature of the O+ 8.12 Android phone is the Air Shuffle which enables you to take and browse pictures or change radio stations with just a wave of your hand.
A proof that Lazada has indeed arrived is its feature on the TV show Thumbs Up. The executives as well as employees were shown in the program. Everything about Lazada was discussed, from how the company started up to how successful the company has become in such a short period of time.