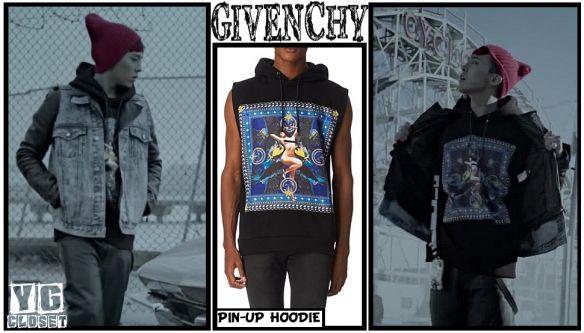 This recently, G-dragon and the rest of the member, big bang, are heads up to the United stated to shoot out their new single "BLUE" and on the said music video a lot of netizers had noticed  and been amazed also on what gd's wearing on thier MV.
Look, he got an Givenchy sleeveless pin-up hoodie on there and I must say, this hoodie is way awesome than to the usual hoodie that this guy often wearing. And sorry, becuase at this moment I still dunno how much is this hoodie cost you but soon I'd got to know it, sure then, I will update you again here.. Meanwhile,  watch the big bang BLUE MV below..:)
Photo source: YGCLOSET… Thanks!