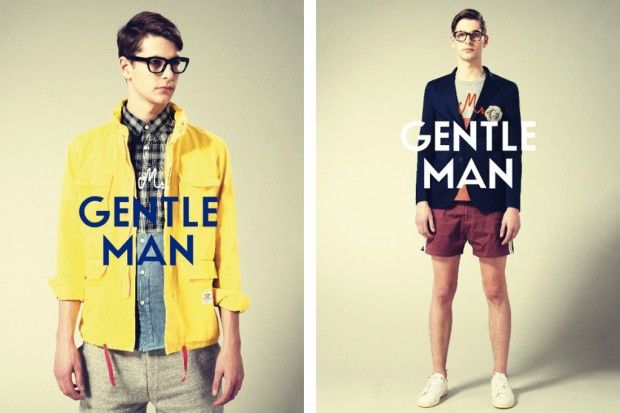 This was my first time then to heard about this awesome label & brand called Mr. Gentleman. Because I just knew the topman one not this Mr. Gentleman, I think, they're just new in the industry? dont know either. But anyway, I found this brand cool and great to blog on this blog, iamronel.com. Because the brand is mainly on the men's wear fashion that I'd often blogged on this blog, As you noticed. This recently, the brand, Mr. Gentleman are had their spring summer collection released, their lookbook, for us to know on what are the pieces that we could expect from them for this season, summer. And I must say, their collection pieces are way better than to the other same brand label collections because of the youthfulness concept that the brand, Mr. Gentleman, has applies on this spring summer collection they have.
I really simply want this collection and I hope I can have something pieces from this brand soon..By the way, regarding on the availability and pricing details of this collection. sorry to say, as this time, I really dunno such info, however then, soon I got to know further, sure thing, will update you again on this blog, iamronel.com…
Alright, that's it for now and please do often read this blog for more fashion updates..Thanks folks!