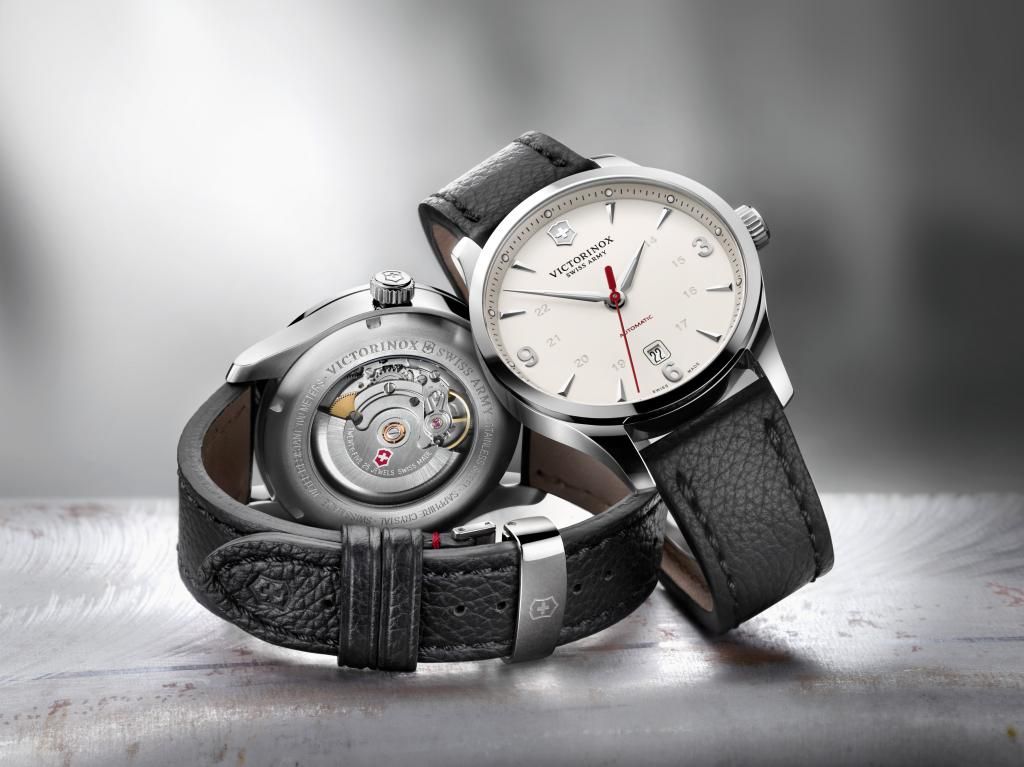 Let's face it a lot of women will look at a man who is wearing stylish clothes with immaculate shoes and an eye catching watch more closely than someone who is just wearing simple clothes. Successful men tend to be more attractive to the opposite sex because they exude confidence, wisdom, elegance, and power. They want only the best and it goes without saying that when it comes to food, fashion and all the other necessities and luxuries of life, sky is probably the limit in their spending. Nothing wrong with that as long as they can afford it. As they say, we only live once so we might as well spend our money as we wish and enjoy life.
Having said that, a luxury timepiece is an essential part of a successful man's wardrobe. You cannot pair an Armani or Versace suit with a cheap watch. Victorinox Swiss Army watches have been around for decades and is a part of the Victorinox brand that was established in Ibach, Switzerland, 130 years ago. It is but one of the products manufactured and sold by Victorinox which likewise includes cutlery, travel gear, fragrances, clothing, and its signature item, the Swiss Army Knife which is so popular that it is still being used by millions of people worldwide as well as the military of a dozen armies and by NASA astronauts.
Victorinox Swiss Army watches are made from top-of-the-line components and have undergone strict methods just to meet the standards of the Swiss watch making industry. They are known for their multi-functionality, stylishness, and durability. Victorinox Swiss Army manufactures its watches in its own workshops according to criteria that prioritizes technical performance to optimize practical utility. These timeless yet contemporary watches are genuine precision instruments that are here to stay for many more generations to come.
Victorinox Swiss Army's latest watch collection is the Alliance, the mechanical watch of stylish elegance. It comes with a self-winding ETA 2824 mechanical movement, Swiss made 40 mm diameter polished stainless steel case, scratch resistant sapphire, triple anti-reflection treatment case, and is water resistant up to 100 meters or 330 feet. It has the famous Victorinox red on its second hand and the automatic inscription on the dial, luminous hour and minute hands, date window at 6 o'clock, embossed military time, and is available in dark gray and eggshell dials. The Alliance has two bracelets, a tanned black leather strap and metal bracelet in polished and satined steel.

I partnered with the brand to write this article but every word is mine