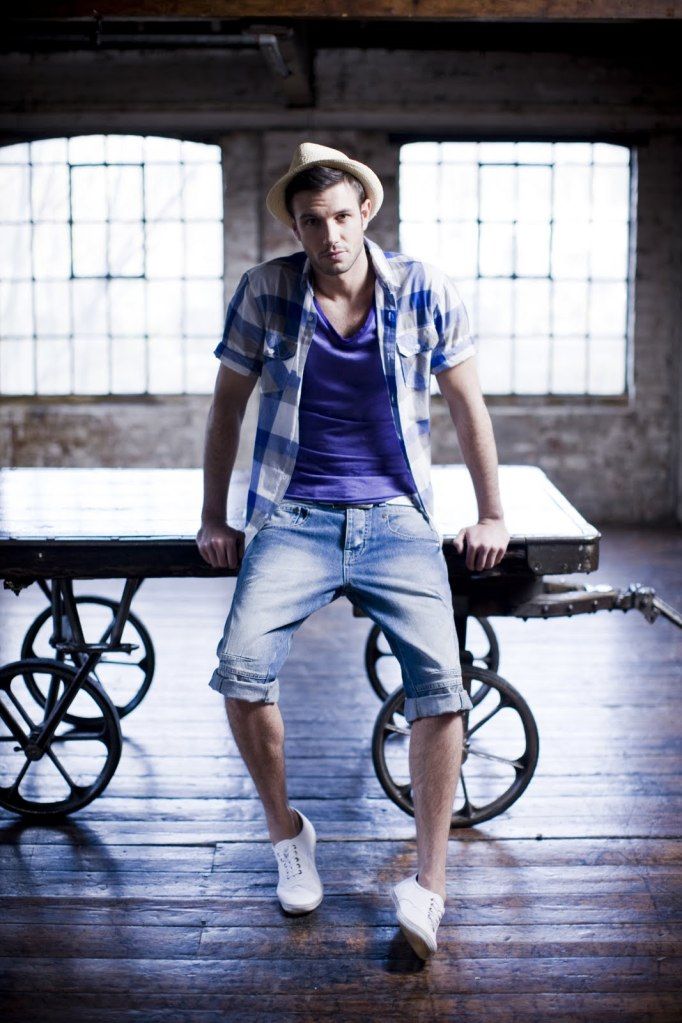 Today, Ive decided to list down those pieces that I know, in my own opinion and views that are trends on today's fashion..
1. Fedora hat – Like what I say on my previous blog that fedora hats are cant abolish on this summer season for both men and girls.
2. Plain Shirt – though this been trends for whole year last year,2011, but yet still this shirt is really suits on the hot weather.
3. Jeans short – I think most men are often wearing this kind of short today. Because yeah! this short is dope and had a swag that really fits to everyone who wants it.
4. Loafers or flat Kicks – This time, as much as possible get rid into high cut kicks one. Because its a hot season loafers and flats are the best kicks for this season.
5. Sunglasses – In all accessories out there. I think, sunglasses is a must because it can also protect our eyes on the sun hit.
By the way, before I end this post. I just realized that textbook rentals  is a good sources of whats  in new trend on the fashion industry today because all pieces of those brand lines are listed here.. you can check out the site to fine out how to rent on their site.