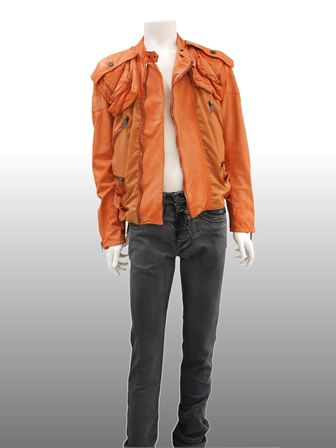 ¥367,500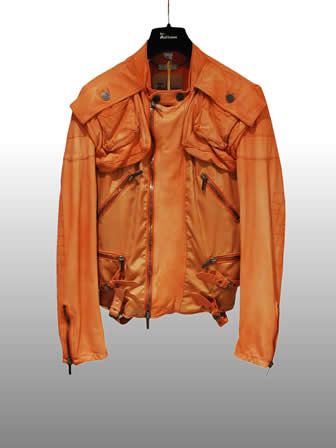 Biker Jackets are been hip and trend today. No doubt on that! because brand names are keep on releasing some new evolved of designs of this piece and they're keep on going. There were some patterns lining jackets,studs jackets and also some colored jackets. All were in trend,however,this a matter on how you carry your self through out of this awesome piece, and also be considerate on the patterns of the jackets as long on your body type and all. Because this stuff can avoid your self for being an fashion victim I think so, Ill blog about it next time in order for you to understand further.
Meanwhile, let me share to you this expensive bike jacket that Ive found online which belongs to the John Galliano spring/summer 2010 collection which this "John Galliano JOHN GALLIANOLEATHER BIKER". The jacket has an different patterns than to the usual biker jackets that I'd knew. And the pocket zipper are indeed awesome and quirky that can maybe the reason why this piece is the most talked about piece on the fashion industry nowadays. By the way, the jacket has an approx. price of ¥367,500 . Yeah – for this simple jacket..haha Too expensive for my end but I think to those celebs and other dude that has golden spoon on their mouth, this price is like an candy to them..hahah
Okay, that's it for now and let me update you more pieces soon that are trending on today's fashion.