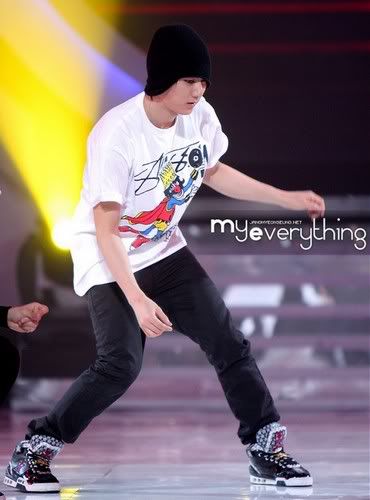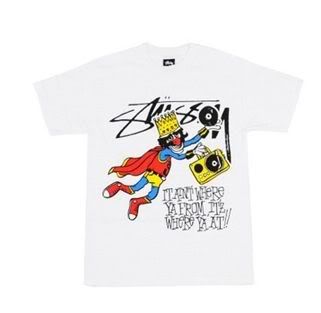 STUSSY Superstar DJ T-shirt (White) $35.00
When it comes to street fashion brands. I admit, Stussy brand is the one leading on my list. Because look, they really had these great designs and styles when it comes to their tees and some other pieces like what Hyunseung , B2ST Member – Korean Kpop singer, wore on the photo on top. Actually, I'm searching for the same tee (above) unfortunately the STUSSY Superstar DJ T-shirt is already sold out..:( But anyway, I just bought some other tees that has a quirky prints on it that I'll blog them up to on this blog, Iamronel.com, once they shipped out on my way..
By the way, STUSSY Superstar DJ T-shirt has a price of $35.00 over the brand's stussy store site. Check thier site today for their newest collections for the fall seasons.