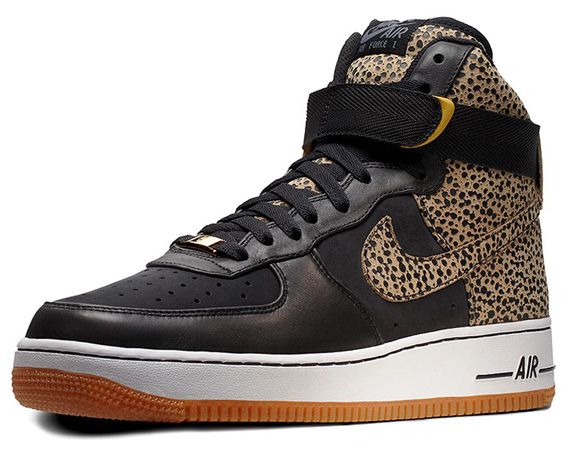 I admit, I am not really that type of sporty guy nor an typical ragged punky guy one. However, I used to wear some street wears then that are well suited on me and the one makes me still look clean and neat. Because there were some guys out there who wants or used to be ragged as their fashion statement, of course, we cant do anything on that since everyone had this way to fashion and that's how they can style their self out.
This recently, the brand Nike had released their new designs of kicks that has an shoe name of "Nike iD Air Force 1" and the said shoes had this safari designs too, check the photos on top for you to find out how does the new kicks look like. Yeah! I find this shoes dope because the designs is really quirky and its high- cut. You know me, ever since I'm starting blogging some fashion related on this blog, Iamronel.com, I really pleased to blog some swag high-cut shoes as long to buy them because this really speaks my style though..
As this moment, I'd still dont know how much this cost and what are the materials that the shoes made off, however, soon I got to know further, sure thing, I will update you again regarding this new swag kicks,Nike iD Air Force 1…
By the way, levis shoes has also had some new kicks designs from their spring summer collection as for this year 2012. And I will blog them by my next post, so – please keep on checking back on this blog for updates.. Thanks a lot and have yourself and great weekend..