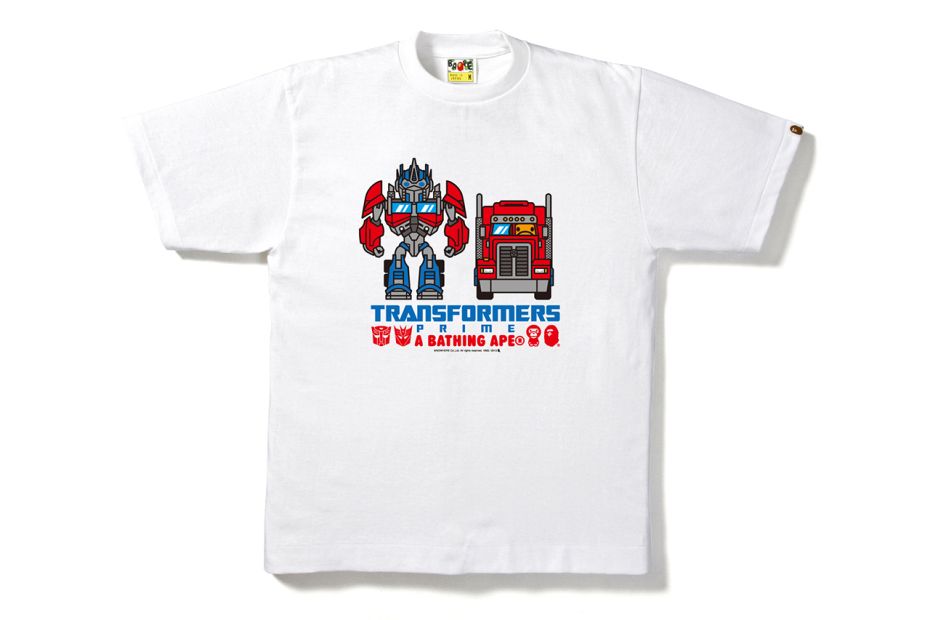 I loved tees especially those that has anime prints on it or something related, and I want it white. Because shirt basic really gives me comfortable feeling as I wears it. I dunno, I just prefer myself to wear this kind of piece than to those high-end fashion pieces..
Recently, A Bathing Ape, fashion brand, had released their new capsule collection for this year 2013 that you may see on the top photos. Those are the basic tees that we could expect from them this coming season. And I know, these tees are already out in the market and you may either buy them online that will cost you for about ¥7,140 JPY (approximately $76 USD). Kindly check Google for the full details of this collection..
Off topic: Guys, have you know any online stores that has this Coats tire machine selling? if so, please do let me know because I really to have one.. Thanks!