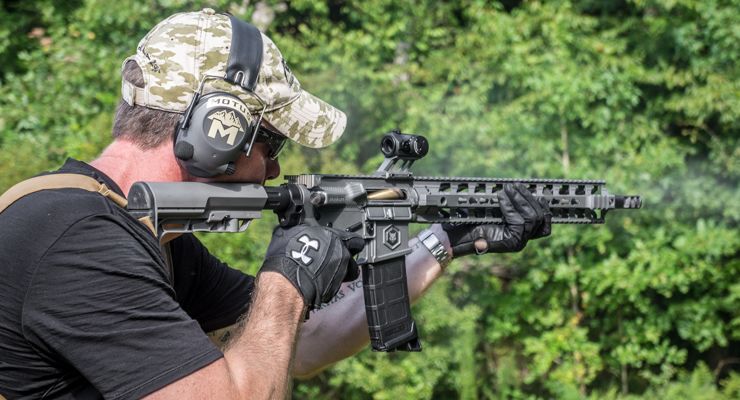 During hunting season the best investment you can give to yourself is a new scope for your rifle. Whether you want to spot your game or need to hit it at a long distance, the rifle scope can be very beneficial to your season. The rifle scope will help you to accurately hit your target and putting it down without making it suffer. Thanks to the many scope manufacturers, choosing the right rifle scope for you can be troublesome. You might think that the more expensive it is, the more accurate it gets but it will always fall down to the user's preference and comfort in using the scope. By asking experienced hunters for advice, you can gain some insight on how to choose the right scope for your hunting needs. You can also visit this legit site, targettamers.com for more information regarding scope rifles. In our list, we ranked the best and new scope for rifles that came out this year. This will guide you in case you are planning to get a new one.
   Vortex Diamondback
This scope is created by the popular brand Vortex which is known to create high-quality products with a reasonable price range. It is good for hunting and shooting at changing ranges where estimating holdover is a concern. A lot of experienced hunters would recommend this because of its aircraft grade alloy construction that makes it indestructible and resistant to magnum recoil. It is also water and fog proof which will give you an advantage to untimely weathers. Some would say that the Diamondback is at the top of the best rifle scope list.
   Bushnell Elite Tactical ET6245F
If you are looking for a scope that will last you a lifetime then Bushnell Elite is the one for you. Although it is expensive, rest assured that your money is well spent. It is the complete package, from its durability to its features. It is uncluttered, functional and very accurate to the needs of the user. Its lenses show a clear image and free from distortion with a magnification of 6-24×50 mm. Bushnell Elite also features an illuminated reticle to contribute to its mechanical precision. It can also withstand harsh weather conditions and can endure wetness and lens condensation. Even in long distances, the Bushnell's accuracy is unchallenged. This scope is the perfect partner for your rifle.
   Nightforce SHV
Nightforce Optics has been around for years but its brand was not yet popular. During the war in the middle east, that was the time Nightforce Optics began to rise and inevitably became very popular to the consumer's market. This model is known for its durability and reliability during hunting or combat and it's attainable price. This scope is built on a one-piece scope body with a 56mm objective lens and a magnification range of 4-14x. It can also be adjusted for both elevation and windage control. Thanks to its 30mm main tube, it allows the user a lavish amount of internal elevation and windage adjustment. All its feature makes up a successful package in a rifle scope. Nightforce SHV is a superior scope for both hunting and combat purposes.