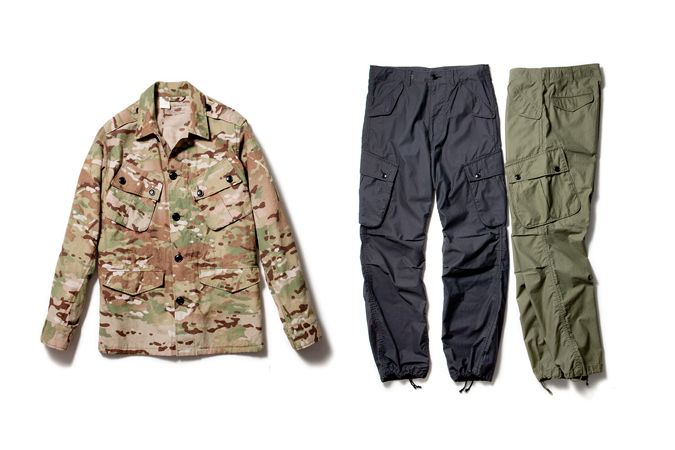 Another military inspired collection here from the brand N.HOOLYWOOD EXCHANGE SERVICE  for their spring summer collection 2013. It seems that everyone's brands liked to have their own camou pieces on their store selves. Because I think, the camouflage prints are the one in trends today not just for men's fashion but also in some girl's fashion brands too.
Actually, I really dont have any idea about this camou crazed. That's why I dont have this idea on what to commend about this collection here..hehe so please bear with me then. Okay, that's it for now and I hope soon I can update you some informative one than to this one here..hehe Thanks!
BTW, these pieces are already out in the market, search them over Google for more further information. Thanks!