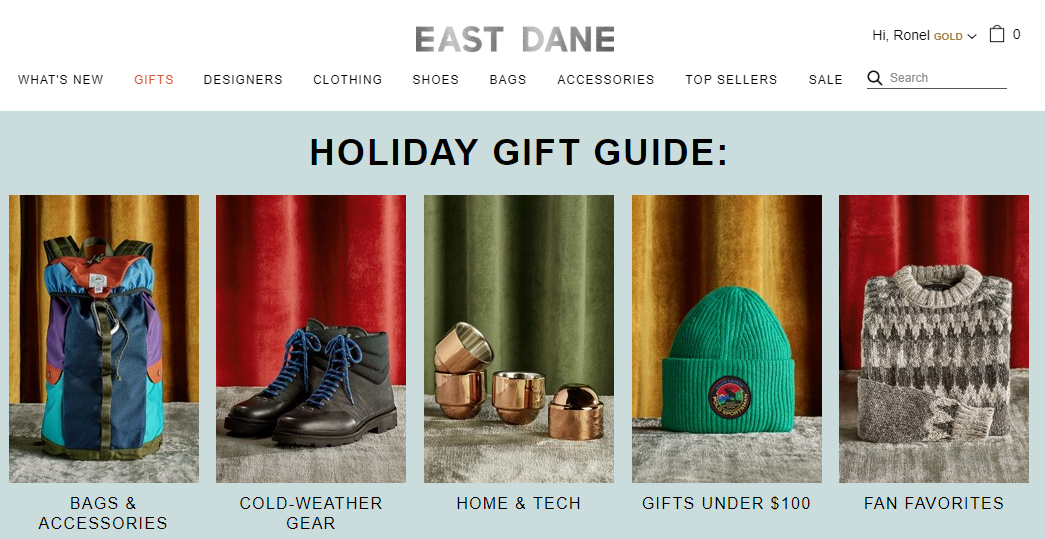 I know everyone is busy preparing for the holiday season to come. Because its just a week from today when we could get a gift and give a present in return. Today, let me share with you some good gift ideas or guides that you should consider when choosing and picking a present for your loved ones or man.
But before that, let me just introduce you once again this awesome online shop for men called Eastdane.com, where all the latest and trendiest finds for men's fashion were houses and even to selling out for their very reasonable prices. In fact, this shop will be having their year-end sale soon hence you should have to check me here more often for you to be updated for the latest promos and sale events.
When choosing a gift for your man. You should have to consider his needs and style. Because getting items for men are kinda crucial to do as we men have a basic style, most of the time. Hence, getting or picking the right items is really a must-do, on your end. But no worries, because I will be listed out some of the newest items today that will please your man easily and one of those is this Outerwear and Jackets. And it would be more way better if you could get him some accessories that could spice up his winter get-up.
One of the recommendations I can give you too, during the winter fashion for men was these boots. Because we men are liking to wear something comfy and yet styling enough in any outfits we'd trying to pull off during the cold season. I can know to suggest you check Dr. Martens at eastdane.com as this shop caters mostly to the latest releases items of the brand.
In addition, you may also get your loved ones some Men's Designer Bags that they could use off in any gatherings or by simple for their upcoming travels this holiday season. But if you are looking for suggestions then? I think the MCM Backpacks are the best options to pick, as this brand has the most durable materials for their bags and wallets.