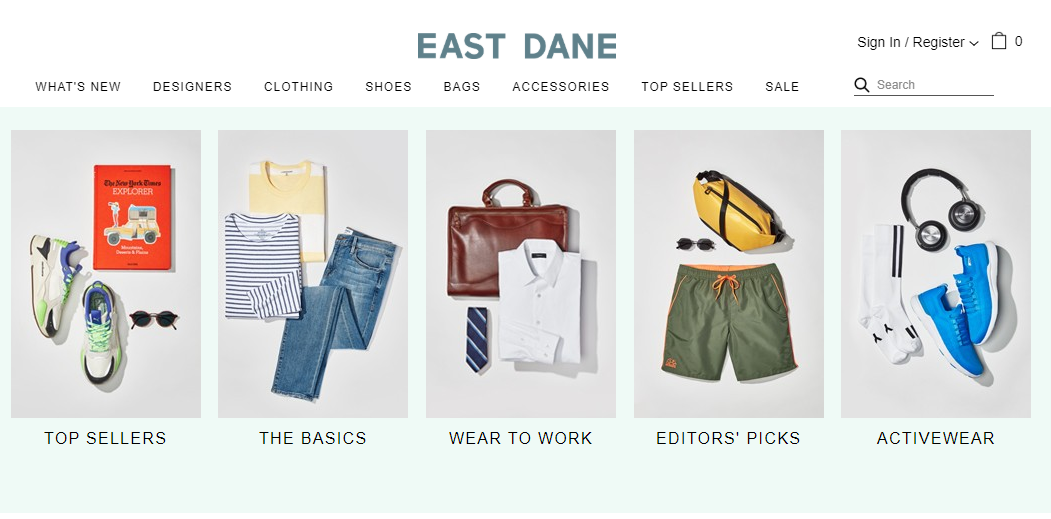 I know most of you dope guys were still on haunt in some cool clothing that you could kill this summer season. Though, in some countries, summer were too short but I knew in your area the summer season has just started and you were just enjoying the the heat that it could brings you at the moment. Hence, let me share with you this one awesome shop called Eastdane.com where you could see it over all of the trendiest and newest set of summer clothing for men. Yes! this shop has all the men's finds hence you wont get hard in finding pieces in several stores as this shop is one of the best "one stop shop" available today in the market, in online.
What are the fashion finds you should get for the summer season?
First off, one of the essentials to have during summer time were these Sandals & Flip Flops. Because without these awesome footwear you wouldn't able to enjoy your summer getaway and it's just proper for a man to be comfortable in the humid season and to do that? you should have a nice and comfy footwear to kill. And good thing that Eastdane has a wide array of selections of this finds. In fact, they also caters all the brands like Kenzo, Puma Select, Nike and some havaianas slippers that are too easy to wear and very cheap to have.
And if you were keen to enjoy yourself much at the beach aisle? I think a proper Swimwear is really a must. Because having the right attire in the beach will avoid you in getting in trouble thus you should properly pick the one compliment your body well. Good thing that eastdane has some fashionable swim clothing to choose from with. But if you were asking me though? I will probably go to tank tops and some trunks, as I swim. But if you are just to chill at the shore? Well, I am guesting the swim shorts or any below to knee shorts that are being available at Eastdane at the moment were too fine to get.
To finished off you total outfit? I think having a great summer bags are essentials too. Because men's these days were used to carry a bags whether a bum bags, sling bags, backpacks and fanny bags, all were good for the summer. Just pick though the one complementing to the outfit you were trying to pull off.
And If you were a bit worry about the price tags being put up on each fashion finds being sells out today in Eastdane? No worries then, because currently the shop is having their major summer sale events, wherein you could able to scored out up to 60% on your favorite brands or pieces. To learn more about this, you should visit the shop yourself for you to see what items were on sale, now.