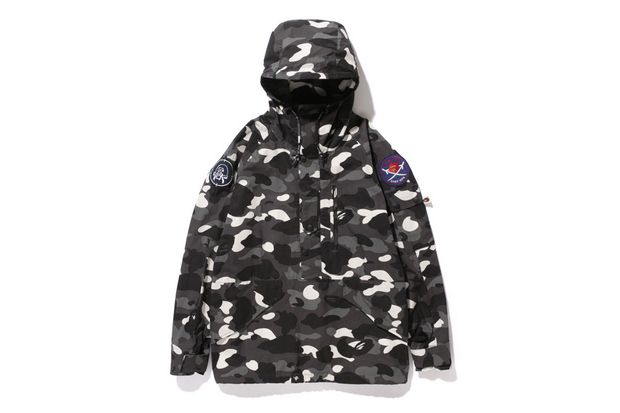 In 2013, We've seen a bunch of creations and pieces from different brands and labels where they're fond of using this Camo as their main material. I dunno, why camo has became the lead ones in the mainstream fashion today. Maybe due of the boyish-ing trends that has been implemented last year,2013.
I actually, liked it – I mean every pieces that are inspired in camo because it can serves as well for us being nationalist and respect toward to our respectful depends department staff such as: Army, Navy and Military. And at the same time it can brings appeals on your end too which can lead for you being fashionable today.
Recently, the brand A Bathing Ape, mainly in Contemporary street wear, had released their new collection or "New In" fashion find that may surely be hip soonest as it's released in the market soon which the "A Bathing Ape 2014 Spring CITY CAMO ECWCS PULLOVER PARKA ". The jacket seems fine on me and I think it can fits well too, to everyone (male and female) who loves outdoor activities.
For further details on this " A Bathing Ape 2014 Spring CITY CAMO ECWCS PULLOVER PARKA " will be posted here, iamronel.com, since I haven't got the full details in it due of some sorts that the brands are working on today. But no worries, it may clear out soon and this camo jacket they've cooked for us will be available soon for us to avail. 🙂