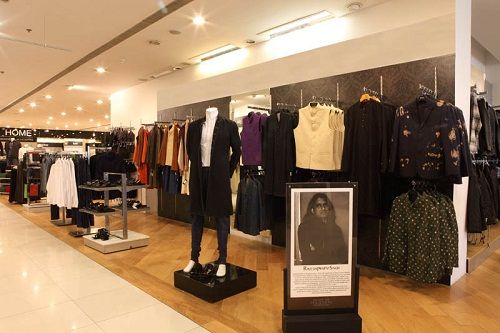 Fall can be an incredibly hard time to pick out the proper outfits.  The weather seems to jump from really hot and humid to suddenly cold and wet.  Then, you throw in "rules of thumb" like no white after Labor Day, and you can start running into challenges with any wardrobe.  Here are some thoughts on dressing for fall!
Summer Style Still Works
For the most part, summer styles still work very well in the fall.  For example, you can wear polo shirts by Debenhams, or other causal polo shorts and still look great.  On hot fall days, there is nothing wrong with wearing shorts and flip-flops, or other summer-like clothes that make you feel comfortable.
Some things you may want to avoid are real "beachy" clothes unless you are actually going to the beach.  For example, you may not want to wear board shorts or tank tops this time of year.  Those are more appropriate attire for the spring and summer.
Things to Keep in Mind
The biggest thing to keep in mind is that, in many parts of the country, fall is that time of year when it starts getting much cooler.  This means making sure that you have your coats or sweaters readily available.  You never know when the weather could change (and it seems to change very quickly overnight).  You wake up one morning, and it is suddenly raining.
A good strategy for this time of year is to focus on layering.  This means wearing your jeans and a polo, but adding a sweater in the cool mornings.  As your day progresses, you can lose the sweater, but at least you will have it with you should you want to put it back on in the evening (if it gets cool outside again).
Another thing to keep in mind is it is sometimes a good idea to keep a spare coat and umbrella in the trunk of you car in case the weather changes drastically during the day.  That way you are always prepared should something come up.