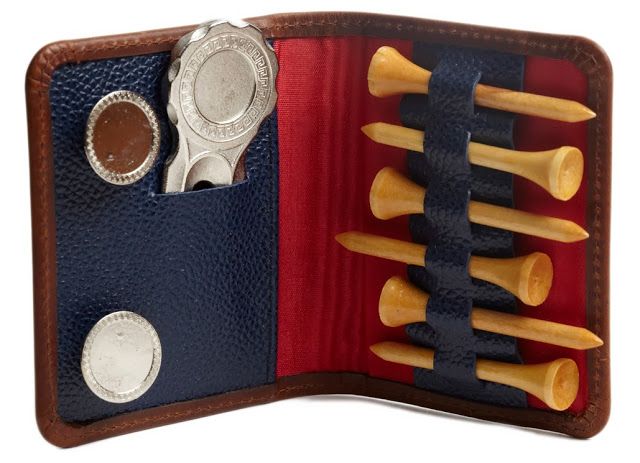 This collection is for all golfers out there who wanted themselves to be still fashionable while working on the field,these finds is all for you. Actually, I dont have any idea in golfing and  the must wear to the sport itself. However, I used to blog about this sports and its pieces more often for my client's seeks but yet I dont have further details on how this whole thing works. Bear with me then, ehhehe
These pieces are from the brand Oliver Sweeney Introduce Golf Collection  for this season. The shoes looks neat and I simply liked the wallet thing which has this space for the golf accessories. ehhe I know folks out there who're in to golfs can find this collection dope and must haves as they fond them selves to the sport, Golf. I am really sorry for the lameness of this post because I really dunno what to say since I haven't know any about the sports and its apparel must-haves.. hehe
As for today, this collection isn't yet released in the market. However though, as the weeks has passing and as the brand itself releases further details to this awesome collection. We'll found out soon on where and when we could have these pieces in our hands. I'll keep you updating in this, no worries!
That's it for now and please do keep tuning here for the latest and fashion news updates. Thank you!
Get 10% off sitewide when you shop at Access Tattoo. Valid until January 2014!