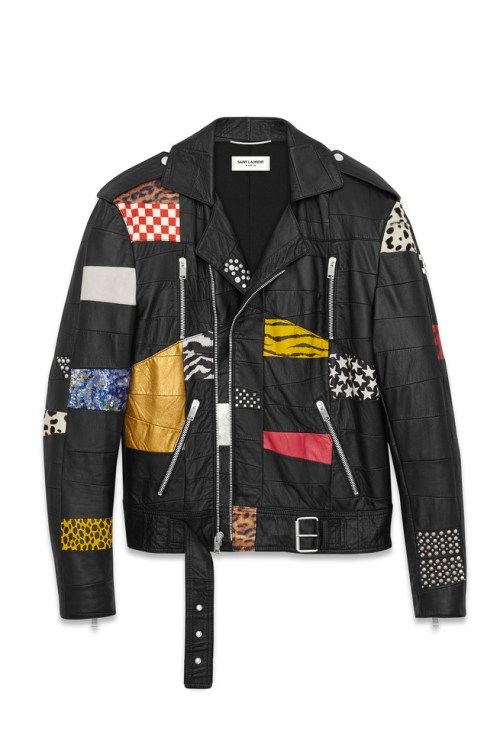 Mostly men are liking to be more looking dope and rock hence they're mostly fond of wearing some motor jackets than these coats and blazers, me either, I am actually more pleased to wear motor jackets than other fine pieces that these fashion brands has to offer.
This recently, the luxurious brand called Saint Laurent had released its Patchwork Motorcycle Jacket that is tremendous expensive which us regular or normal people cant really afford to have, yes! because the jacket has a price of $11,000 USD for this jacket alone. Though, it is reasonable in some sort as the brand uses the best quality of leather just to make this jacket and still it doesn't do well on me as I dont that much of bucks to spend, but if you have some spare bucks to spend for this jacket and wanting to have with you, I'll then suggest you to buy it off as it can makes you look dope as you wears it. Also, the jacket is limited edition and am pretty sure that in the future you can even sells it to the bigger price, in the sense it could be a good source of investment too..

Saint Laurent Patchwork Motorcycle Jacket – The jacket retails for around $11,000 USD.