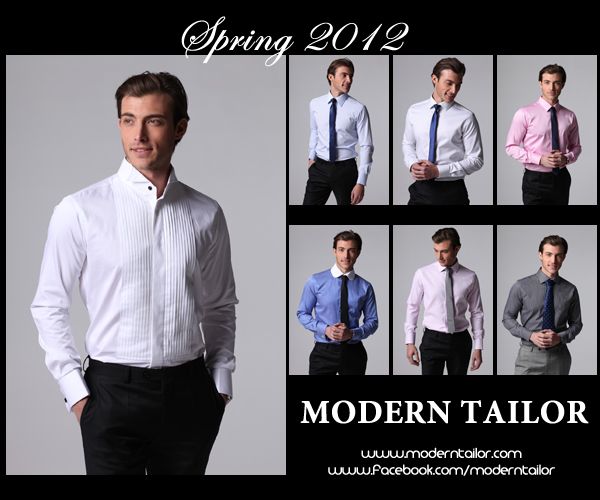 It's holiday! This won't keep us, men, from being in style isn't? Men today will grab the opportunity to dress well on out-of-town vacation trips. Men would want themselves to be look neat and stylish whether it's a formal meeting or might as well an adventurous summer getaway. Having variety of tailored shirts available is indeed a big advantage for us.
Picking a good shirt or formal wear on an online shop like in www.moderntailor.com is not really hard. Did you know that it is also possible to make custom tailored shirt for men? This is a very good deal for those meticulous men out there, including me. Because ordering a custom shirt is not as difficult as you are thinking. Especially when they are offering different menus for costumer's convenience. Measurement guide, style guide, fabric swatch are only some of the menus that this great custom tailored shirt company that Ive been mentioned, moderntailor.com, are specialized about. We can consult while choosing our new shirt to shop.
Also, keep in mind that being fashionable does not always mean that you need to spend too much. Browsing some sales and promotions is a good way to lessen your expenses. Extra funds can be used to buy a gift certificate for a friend, a family member or someone special. Your gift recipient will be more than happy to receive it, for sure!
For great deals,promos and some free services in the future. You may add,likes,follow the company social media accounts to be updated:
Website: www.moderntailor.com
Check their Youtube Channel: www.youtube.com/moderntailor
Like them on Facebook: www.facebook.com/moderntailor
And even follow them on Twitter : @moderntailor