Like a lot of men I also like watches and would seldom leave home without wearing one. Through the years I've collected quite a number of both genuine leather, stainless steel, and plastic wrist watches. I meticulously take care of them because I've spent quite a fortune already. But nevertheless, I'm very proud of my collection and would sometimes show them off to my friends. I don't know if I'd outgrow this hobby but for now I still enjoy looking and shopping for new timepieces. I do my purchasing at both brick and mortar stores and online. There're actually many online stores that sell all types of watches, even luxury watches.
One type of watch that I'm sure not many people are familiar with are wooden watches and an online store where you can get them is JORD. They're focused on manufacturing handcrafted wood timepieces that're modeled after a modern lifestyle. They give importance to sustainability, efficiency, simplicity, and practical living. Owners of Jord watches don't just have somewhere to be but they have somewhere to go. Jord's hardwoods come from many parts of the world and are aged in the open air and sealed with natural oil extracts. The types of wood they use are ebony, koa, purpleheart, zebrawood, rosewood, sandalwood, maple, and bamboo. Each timepiece is made from a mix of precision CNC machining, laser engraving, and hand finishing. They likewise have a variety of automatic, mechanical, tourbillon, and quartz movements and are known for their accuracy, durability, and shock resistance.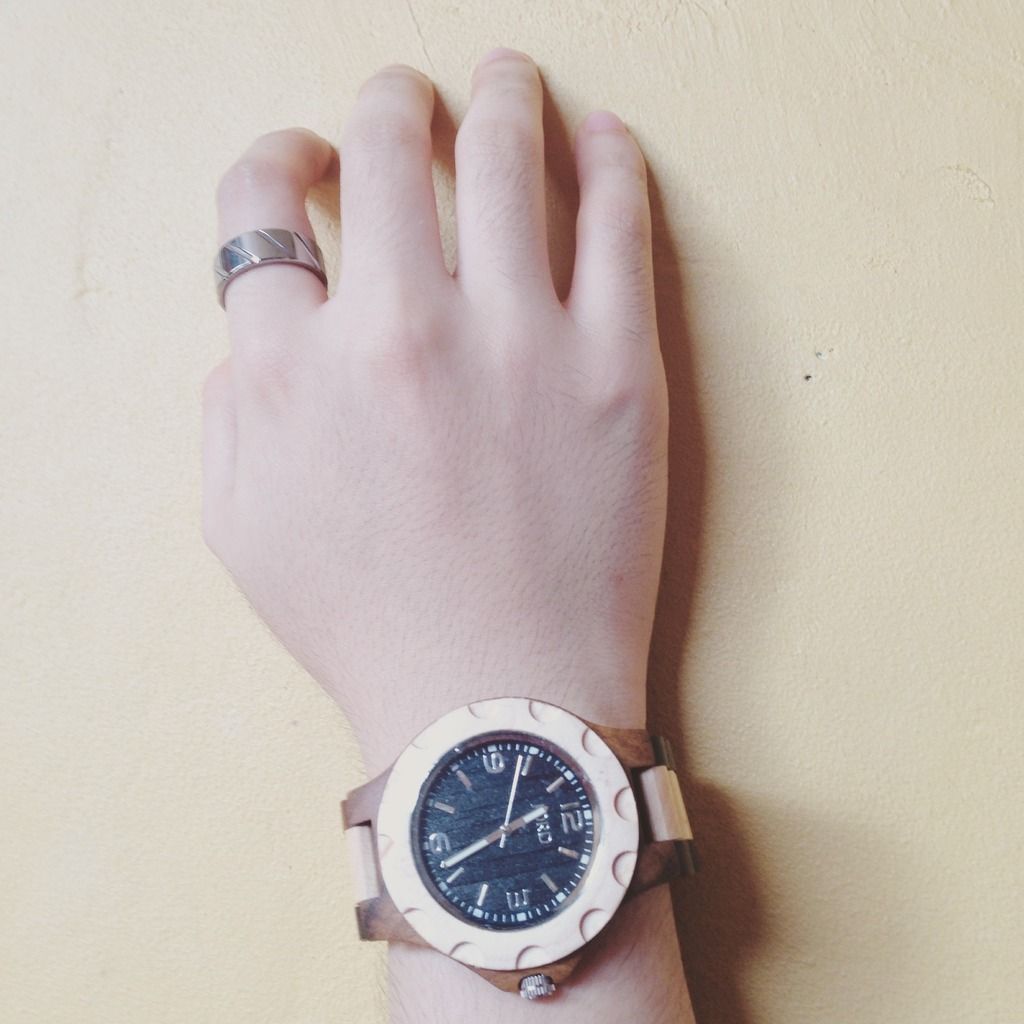 I'm happy to have received a Sully Series Dark Sandalwood & Maple watch from Jord. I just love its design and how comfortable it is to use. Because of its versatility, I'm able to use it whatever the occasion is, be it casual or formal. This watch shows how cool it is with its bubbled bezel, exaggerated numbers, and wide band showcase. Among its notable features are scratch resistant mineral glass and deployment buckle with push buttons. It has Citizen Miyota 2035 Movement and a quartz crystal tuning fork. The natural dark sandalwood and maple is hand finished and pretreated with tung oils. Furthermore, it's splash-proof.
There're a couple of things you have to remember though when you have this timepiece. For cleaning the natural wood, you'll have to use lemon or orange oil extract. It's also advised to store it in a place that's not so hot or cold and in excessively humid environments. This watch really has it all and I look so stylish wearing it.
This coming Christmas, don't think of any other gift for your loved one. Just head on over to woodwatches.com and check out all their collection of beautiful watches.