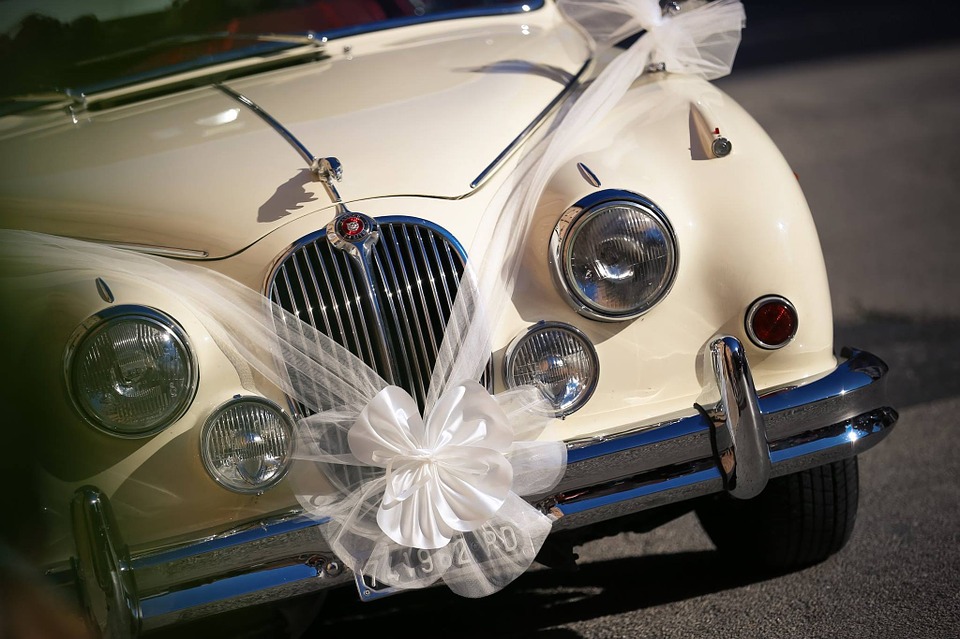 https://pixabay.com/en/wedding-car-love-truelove-marriage-758001/
When organizing your wedding day, you will inevitably have a whole host of different things that you need to plan. From guest lists to catering to finding your dress; the list is endless. One important aspect that you need to contemplate is the wedding car that you hire.
There are lots of different styles of car that are suited to weddings. In order to give you a helping hand about which one to hire, take a look at the top five wedding cars…
Mercedes Limousine
Mercedes Limousines, usually in a white color, have become one of the most popular choices for wedding cars. And, it is not hard to see why; the lavish and luxurious look they exude is in keeping with the day's events. This is the perfect car for those looking for something modern, stylish and extravagant.
1930 Rolls Royce Limousine Cockshoot
If you are looking for something unique and vintage then this is the wedding car you are looking for. Its history makes it truly special and adds to the magical feel of the day. Moreover, you will certainly have an exclusive car as there is only two of the Limousine Cockshoot version left in existence. But don't worry; if you get digging you'll be able to find one. However, considering the exclusivity, you may need to seek some financial assistance for a car like this. Head to https://auto.loan/online-auto-loans/ for more information about the different car loans that are available. You can also get wedding loans online too.
1930's Style Beauford Convertible  
This car only holds four people and so it is the perfect option for those arriving in limited numbers. It embodies everything that a wedding car is all about; it is elegant, luxurious and unusual. It is a car which is certainly going to turn heads, and that is exactly what you want on your big day. Everything from the dreamy cream leather interior to the fashionable burgundy carpet is simply divine.  
1962 Rolls Royce Silver Cloud
This is one of the most stunning wedding cars you will ever see. The fine silver finish is something very rare and it manages to encompass that beautiful blend between being extremely vintage yet have a modern edge. The only problem is; people may be awing over the car instead of you!
Austin FX3
The Austin FX3 was built in the 1950s and is designed to be a taxicab. It is a highly sought after car, especially for collectors. It became exceedingly famous in the 60s by featuring in the film Carry on Cabby and so will fit into a wedding theme that is in line with that time frame. Head to http://www.thamesweb.co.uk/windsor/windsorhistory/films/carryoncabby1963.html if you have never heard of this film before and would like to know about it. The Austin FX3 is an unusual yet effective choice and is suited to old-school glamour.
All in all, if you are looking for a wedding car then you should certainly consider the five options mentioned in this blog post. But, give it a lot of thought and consideration, after all; you've got to arrive in style.