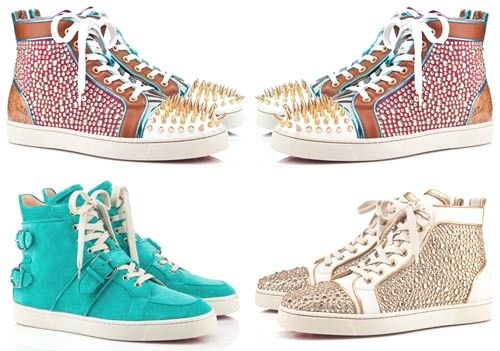 Men's fashion is quite bit boring. Yeah – we all know that, because we men, we just have this limited pieces to wear off to make ourselves dope. Not like on girls, wherein they got all the pieces in fashion today that can bring the best of them. However, as this fashion runs on this new generation, brands like Christian Louboutin are now considering the market for men. Because most men these days are into high-end fashion as well. That's why, they keep on making some swag pieces that can rocking on men's outfits.
Today, what Ive got was these selection of designs of the new men's kicks of the brand, Christian Louboutin, are included on their spring summer collection 2012. I must say, these new shoes are fantastically made because of the quirky concept that they've been putted on it. The studs is the awesome part as long the combination of the color of the shoes, really awesome! and I know most of the fashion enthusiast out there are now drooling to have at least one pair of this shoes, included me! haahahah
Alright, that's it for now and I will try to blog more men's fashion on this blog..