When you think of planning a wedding, you probably think of a woman sat looking through wedding resources, chattering excitedly with her bridesmaids, making lots of plans and coming up with ideas. Why is the groom never really included?
In some cases, the groom doesn't do anything for a wedding at all, and just lets the bride plan it all out. Maybe the bride prefers it this way, but each couple is different and it can be tough to know how a groom is expected to help out when a wedding is on the cards.
How should the groom really help out when it comes to the wedding?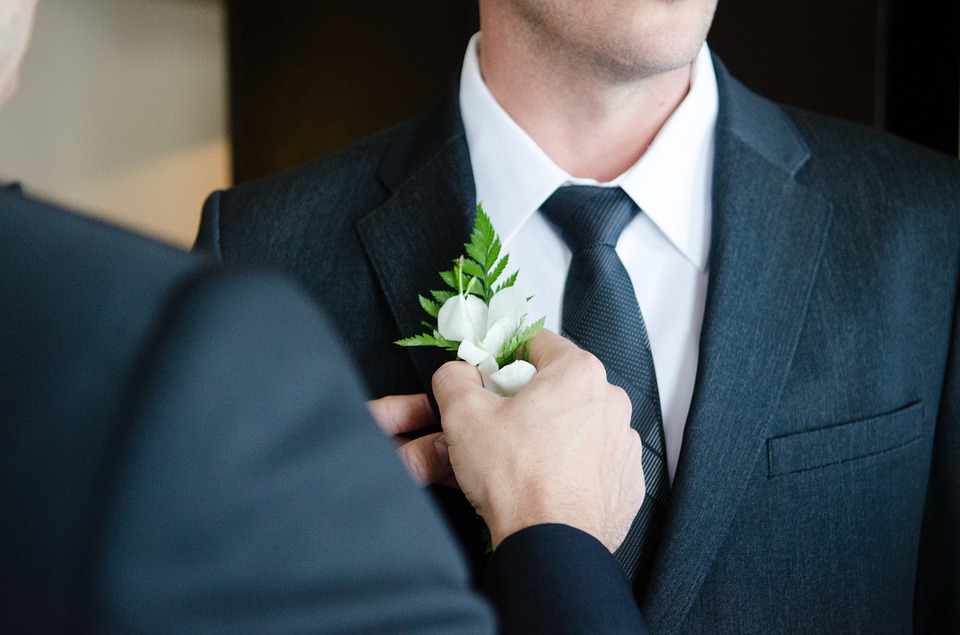 A Hand With The Guestlist
Give your bride to be a hand with the guest list. Get involved and make sure you make it clear on who you really want there, and who you could potentially be without. If you haven't got an unlimited budget, you're probably going to have to make some sacrifices on who comes to the day and invite them to your night event instead. Know that this is a tough task and your bride to be will stress over it. Be understanding.
Menial Tasks
There are lots of small, menial tasks you can help with. You could follow up on RSVPs, for example. This will take some of the stress off the bride and you can feel good about helping.
Pay Attention To The Bride
Whether she's talking about tablecloths or her bridesmaid dresses, make sure you pay attention to her. Don't do the thing men do when a woman is talking and completely zone out. You might be able to fake listening, but you'll give yourself away at some point and she'll get more and more stressed out. You could find a good wedding trends guide and point her towards it if she needs help and you're unsure of what to say. Do your best to help her calm down (but whatever you do, don't actually say those words).
Ask If You're Unsure
If you're unsure of what you're expected to do, just ask. It really is that easy and your bride to be will appreciate it. Don't just sit around waiting for her to tell you.
Decide For Yourself
How about deciding for yourself what you definitely want to be involved in? You could help selecting the cake, the wine, and other fun stuff, for example. However, remember that not everything is going to be as much fun. Try not to be awkward.
Communicate Properly
Communication is key when planning a wedding, or you can experience more arguments than ever before. Make it clear that just because you're unsure of something doesn't mean you don't care. By saying you don't know to things your bride asks you, she may get the impression that you don't care and don't want to help at all. Make sure you say what you really mean and try to stay relaxed during discussions.
Hopefully, these pointers help with your wedding planning!