Image Courtesy: http://www.themoderngladiator.com/wp-content/uploads/2015/09/colder-weather-fashion-720×430.jpg
And in the blink of an eye, eight months of the year have passed. Fall has announced its arrival and how. It's time indeed, to put the flip-flops and shorts away and brace yourself for cashmere and hot coffee. So while you are huddled away somewhere preparing for the colder months, why not do it fashionably? Buck County fashion is like a breath of fresh air. We don't try to follow trends, nor do we strive to stand out. Eclectic is not our way, but neither is conservative. Keeping these very tenets in mind, comes the Buck County diaries of men's fashion for fall-winter 2015.
Chunky Knitted Sweaters
These comfortable staples are never out of fashion, and we are grateful for that. Casual and cozy, they work well for the evening strolls, or a trip to the supermarket. What I like about these knitted pull-overs is also the fact that, they are one huge way of adding some color and texture to an otherwise monochromatic men's wardrobe. Think rich blues with classic grays, royal purple with suede black, maroons, emerald green and other pops of color. They are also pretty versatile in terms of prints. Hassle-free and easy to wear and store, these are definitely every man's wardrobe favorite.
Sharp Tailor Suits
This item of clothing may not seem as easy as the former, but ranks quite high in the fashion police's radar. Investing in a few classy tailored suits will pretty much take you through whole of winter. Whether they function as work staples, or you do the semi-casual look in blazer and denims, you are bound to look effortlessly stylish. Pick one with a polyester blend that is low on maintenance, and feels rich and opulent.
Square Patterns and Patches
Tokyo, Milan, London, Paris, the shows are over, and the fashion verdict is out. Now we Buck County men are no slaves to runway trends. We like to have our distinct style. But this year it seems, the runway has looked to us for some inspiration. Bold, big squares have been a staple on our jumpers anfd cardigans, ever since we can remember. This time it was a runway favorite too. Bold blocks of color and square patches on jeans were quite the trend. So it's time to get your favorite sweaters out and flaunt them like fashion pros.
Flared Retro Trousers
That fashion is cyclical is proved once again. Flared pants are making a comeback this season. Soon, they will crowd up the displays of your favorite stores. Before that happens and before the prices go rushing through the roof, do some digging in your daddy's and granddad's closet. You will find plenty of flare pants to up your style credentials. On the other hand, if you really are a style enthusiast, you need to contact your tailor right away and get a pair or two stitched, before winter arrives in all its aplomb.
The Scarf
This is for the fashion forward man who accessorizes like no one's business. Men's accessories are making big news this year and leading the troop is the long scarf. Cashmere, silk or wool this is the it-accessory this season. From looking like an uber cool model to an intellectual writer, pull of any look you want by investing in a few versatile scarfs. Tied around the neck or hidden beneath the shirt, it's sure to lend you some effortless charm and charisma this winter. Ladies beware!
Over-sized Coats
Cool and classy is what fall/winter 2015-2016 trends are all about. Classic woolen coat with silhouettes that rest just above the knee, and have comfortable, slouchy, shoulders are this season's favorite. If you are looking for some inspiration in these, look no further than our favorite soap opera men. Think Chandler Bing, Richard Castle, in those deep-toned coats facing the American winter like a true hero. Well it's time to bring the hero in you out this winter.
Colored Socks
Possibly my favorite fall/winter trend, 2015-2016 is colored socks. Stripes, checks, squares, cartoons, whatever you like, is what is stylish when it comes to your socks. Whether it's the designer store or the supermarket, or some good old online shopping, you will find plenty of colors and patterns to choose from and wear. Team them up with jeans, trousers or tracks. Just don't forget to have some fun.
Shearling Gains Prominence- Yet Again!
This comes as no surprise to anyone, but is still worth a mention. Coat linings have had ample of shearling always. And yes, it impressed this year too. Vuitton, Fendi and Hermes have experimented with shearling on their bags this year. These designer houses sure know how to innovate and before you know it, it will be penetrating down to your local stores,market and wardrobes . Shearling loyalists, you have reason to rejoice.
Time for Some Flamboyance- Velvet and Fur
Fur spells sexy, for men too? That's what it seems this season , with shows across Paris, Milan, and London displaying a plethora of fur and velvet outerwear. The luxurious fabrics demand some serious attention when worn correctly. Team them up with a luxurious scarf and you are all set to be the showstopper around town. Wear it to believe it.
Finally,
So this is the round-up for men's fashion fall-winter 2015/2016. What of these did you like? And what did you think was just old wine in new bottle? Did your favorite winter garment figure in the list, or are you about to set a new trend of your own around the county? Write to us in the comments sections and keep us plugged in to the hip and happening in and around Buck County.
Author: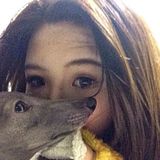 Nicola Reynor is a passionate blogger who loves to blog about fashion, beauty, travel, health, fitness, wedding and lifestyle trends. When in leisure time, she prefers to spend time in traveling with friends and family. You can find more about her at Nicola+