If you've been following the blog, then you have likely picked up all kinds of talents and habits that can help you make a real masterpiece of organizational skills as far as the home goes. Those same skills and habits can go a long way outside of the home and, if there's one thing that requires a lot of management finesse, it's the wedding. It's no ordinary party. Here are a few tips to go along with the habits you've already learned to make the mountain into something more manageable.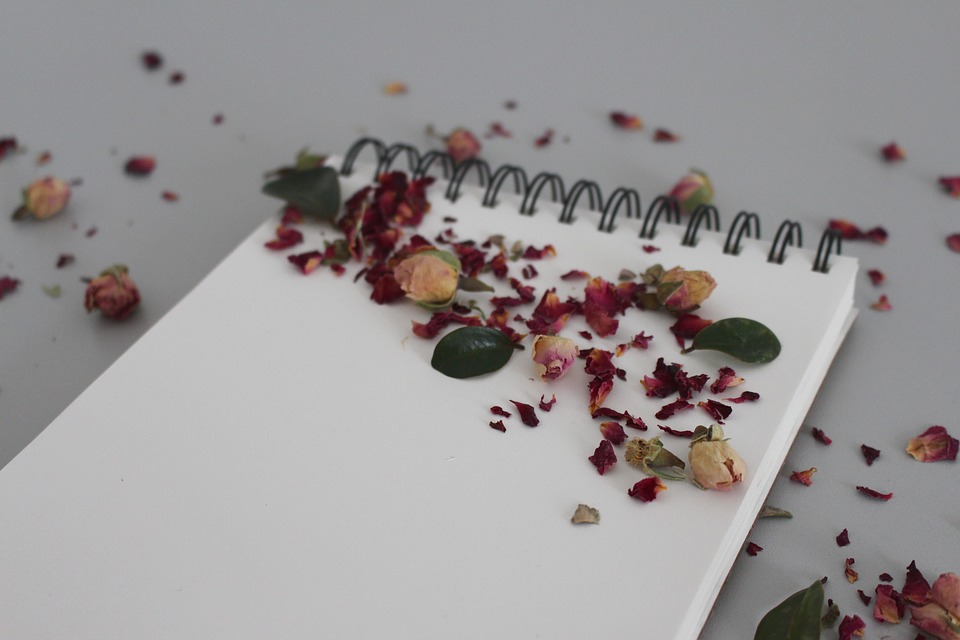 Know how much you're spending up front
Nothing is more important than setting a budget in advance and deciding how much you're going to spend on the wedding in total. Not only can you avoid taking out bigger loans than you need and save yourself some money in the process. The budget acts as a method of selection for you, immediately closing doors to some of the costlier options that might otherwise only add to the options you have to select from. Some people might find this limiting but finding the scope of what you can and cannot choose is going to make it a lot easier in terms of decision-making later. Besides, getting bogged down in the idea of costliness meaning quality can result in some fairly poor judgements.
Delegate early and often
Look to your wedding party as soon as possible and start talking about what you might ask them to do. It's not just an honorary role, after all, it's a responsibility that they agree to take by joining you on the big day. Beyond planning the stag and hen parties, there is plenty you can ask them to do as Love My Dress suggests. This can include picking up samples from vendors, wedding outfits, even the rings. Don't ask them to do anything that requires your own decision making, such as choosing a vendor or a caterer. You can ask them to research the market and find ones in budget, but the final decision on any factor of the wedding is yours. Of course, make sure you treat them kindly, too, and give them some sort of thank you once it's all said and done. Don't be too demanding and know when they're being pushed too hard.
Get a venue that can multitask
Sites like Real Weddings are making it much easier to find venues. You can narrow your options not just by budget, however, but also by which services they can provide. Besides giving you a place to celebrate, you can look at multipurpose, all-in-one venues that also provide catering or perhaps have links to local vendors. That way, you might be able to get some discounts and you have one less choice to worry about.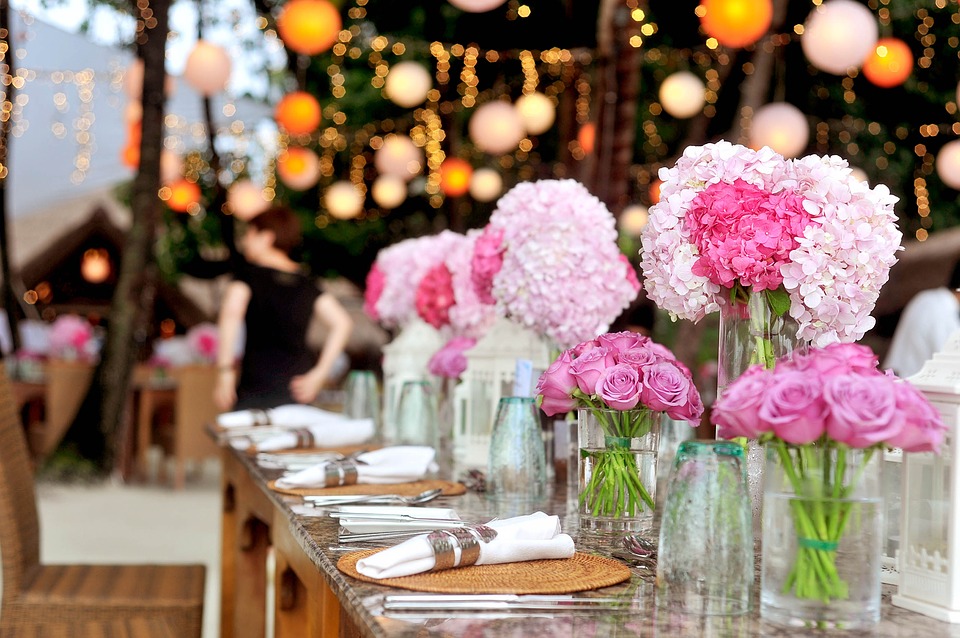 Find them all in one place
When it comes to vendors, the search can be the most stressful and demanding part of all. You might want to find caterers, bakers for the cake, flower providers, entertainers, photographers, and so on and so on. Rather than having to deep dive for all the options in every single wedding industry, you can find them all at one place. Organize a trip to wedding events with Wedding Expos. If your partner is interested, have them come along, or invite one or more of the members of your wedding party. They can focus on taking notes and gathering contact details while you let yourself enjoy it a little bit more emotionally. If you're thinking of the organizational side of things while also trying to see which best fits the feel of your wedding, it can be hard to tell what your gut really feels about one choice or the other.
Decode testimonials and make them valuable
When you're researching the venues and vendors that you have already talked to or looked in, the testimonials and reviews online can highly valuable. But only if you know how to read them. There are three kinds of value. In ascending order, here they are. The first will talk about how comfortable or convenient the service is, but won't talk about how they actually performed, because they might have written their review as soon as they hired them, but before they received the service they are paying for. Other testimonials will talk about the provider in a perfunctory sense, perhaps because they did everything expected of them but not much more. Finally, the review you want to look for is the one that describes the vendor going above and beyond expectations, what those expectations were, and how exactly they were exceeded.
Make it much easier to find affordable flowers
Want gorgeous fresh flowers without having to shell out the big bucks for them? Skip all the eye-catching displays and ask them instead about the in-season flower options. It's even better if you do your research in advance and find out all the different options that are in-season. It will avoid you being hoodwinked with flowers that are much costlier to acquire at the time of the wedding.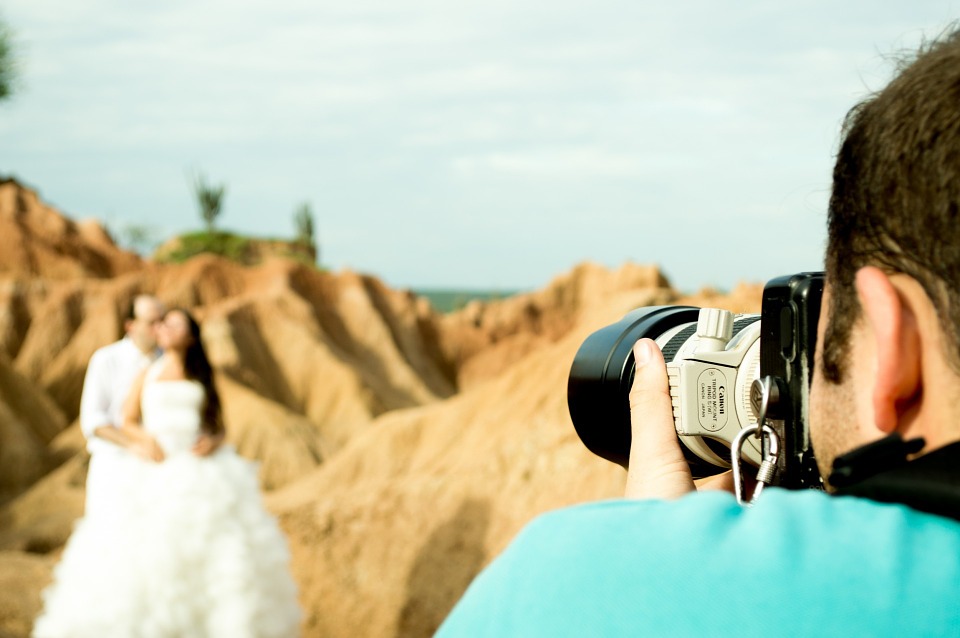 Don't put yourself in charge of memorializing it
You don't want to have to be the one in charge of finding people when it comes time to taking and organizing photos. Nor do you want that responsibility to fall to the guests. Instead, look at options like a Booth Boy open photo booth. First of all, the arrangement and display of a photo booth immediately invites attention and encourages guests to visit it. What's more, they are operated by an attendant, so you don't have to spend time making sure that everyone is getting their pictures taken right. You can focus on enjoying the wedding instead of having to organize a detail that is both little and also of monumental importance at the same time.
Google is your guests' friend
Google Sheets is a wonderful tool when it comes to organizing your guests and your invite list. Not only does it make it easy to categorize, find, and add information important to the wedding. It even includes features that automatically help you ensure you get all the info you need with inbuilt guest list planning tools, such as asking questions about dietary needs. Even better, it's accessible from anywhere, even on devices that aren't yours, so long as you remember your login details. As a side note, start addressing thank you notes before the wedding while you have all those details in front of you. A lot of people leave it until after the wedding which means having to hunt for addresses all over again if they neglected to save or store the information.
Give yourself the day off
We have approached the tips above with the understanding that you might not be hiring a wedding organizer. Some people simply can't justify their place on the budget. However, as the big day is approaching, and even on the big day, a day-of coordinator can offer all the convenience of a wedding organizer for a fraction of the cost. Their job is to learn what they need to do from you, then make sure that all vendors are ready to go, all transport is sorted, and all the other odds-and-ends of the wedding are ready and overseen without your direct supervision.
Wedding preparation can be stressful, and it doesn't help that you have more to take in, emotionally, as the day progresses. Plan in advance for the planning with the tips above, and hopefully, it all becomes much easier to really cope with.