The fashion industry is a billion dollar enterprise; ever-growing, it has the power to manipulate what we wear, who we wear and how we wear it. We've come to view clothes as not only practical products but also as objects that symbolize status and reflect how we want people to see us and how we want to see ourselves. Every decade has been defined by "a look," something that makes that particular era standout, but who were the original trendsetters who constructed the foundations of fashion? We're going to look at some of the most fashionable icons from the 1950s right up until our own modern times in 2016.
Feminine '50s: magnetic Marilyn
The 1950s saw the celebration of hourglass figures during the golden age of Hollywood glamour.
With her trademark platinum blonde curls, sultry eyes and distinctive beauty spot, Marilyn Monroe was the perfect pinup. The international sex symbol had an eye for fashion and knew how to flatter and enhance her flawless figure with timeless, feminine couture. Who could forget her sexy pleated white dress or alluring pink gown with elbow-length gloves? Her memorable looks have been recreated time and again; even today, women all over the world reimagine the screen siren's most memorable ensembles for fancy dress costumes and special occasions.
Sophisticated '60s: a fashionable First Lady
Elegant and chic, Jackie Kennedy Onassis influenced women everywhere with her demure and all-American classical style earning her the title of one of the best-dressed people in popular culture. The fashion-forward First Lady made pillbox hats, over-sized sunglasses and A-line dresses popular and the paparazzi go wild. Opting for high-end designer labels such as Coco Chanel, Givenchy and Christian Dior, Jackie Kennedy was a true fashion icon in every sense that optimized the "less is more" attitude with her effortless minimalism.
Sassy '70s: daring David Bowie
Eclectic, experimental and rebellious; David Bowie daringly redefined fashion with confidence and charisma. The Rock and Roll legend expressed his creativity by constantly pushing the boundaries and embracing androgyny that transformed him into a universal sex symbol. His flame-red hair, outlandish jumpsuits, flamboyant feather-boas and striking makeup captivated fans from all four corners of the world and established him as an inspirational and individualistic icon. Just by watching a video compilation of his greatest hits is a history lesson in fashion firsts. As David Bowie lyrics go, "Fashion! Turn to the left, Fashion! Turn to the right!"
Eye-catching '80s: material girl Madonna
Bold and brash, the '80s saw big hair, big shoulder pads and even bigger names. Madonna, Michael Jackson and Princess Diana were just a few of the icons that graced television screens and magazine covers everywhere. As a young, extroverted performer with bucket loads of attitude, Madonna was a charismatic chameleon and fierce fashionista who continues to inspire upcoming stars including Lady Gaga and Rihanna. During the '80s, she expressed herself and was always in vogue with over-the-top jewelry, garish fishnets, inside-out underwear and quirky cone-bras.
Naughty '90s: powerful pop princesses
The '90s saw the evolution of "girl power" with cult music acts including The Spice Girls, Gwen Stefani and Britney Spears. Neon colors, platforms, leggings and grungy unisex looks dominated a decade that was a mash-up of styles that inspired women to take control. The Spice Girls rocked high platforms while Brittany Spears made red latex catsuits a must-have addition to any wardrobe. It was a time when you could be whoever you wanted to be.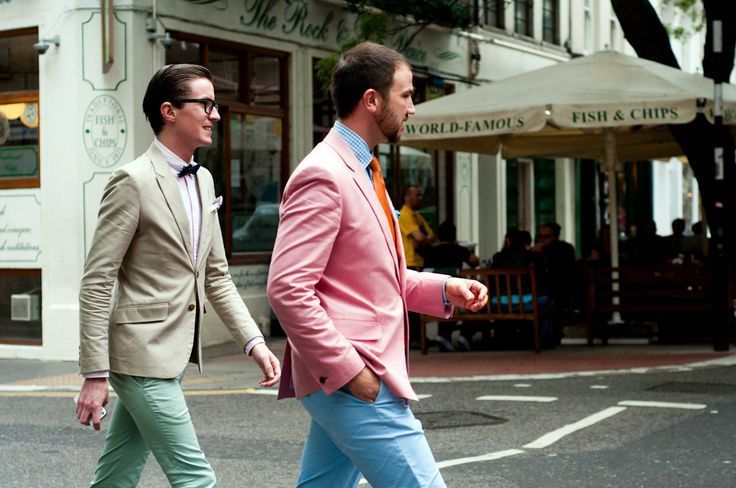 Nowadays '00s: modern muses
With the omnipresence of social media and the relentless "selfie" craze, there's a new-found emphasis on looks and appearance. Whether you like them or not, the Kardashian clan have become household names who have cleverly utilized this social media platform to make them some of the most Googled people on the planet. Celebrating their contours with figure-hugging attire, the Kardashians' have popularized big booties and killer curves and have even developed their own clothing range, suitably named the "Kardashian Kollection". We also have a new wave of politically powerful role models including Kate Middleton and Michelle Obama who grace our glossy magazine covers with tailored sleek styles for understated yet elegant looks.
Fashion trends come and go but the progressive icons that have defined decades have left long-lasting impressions and will always be remembered for their style and impact on popular culture. In 2016, their infamous looks will no doubt live on and inspire the young stars of tomorrow.