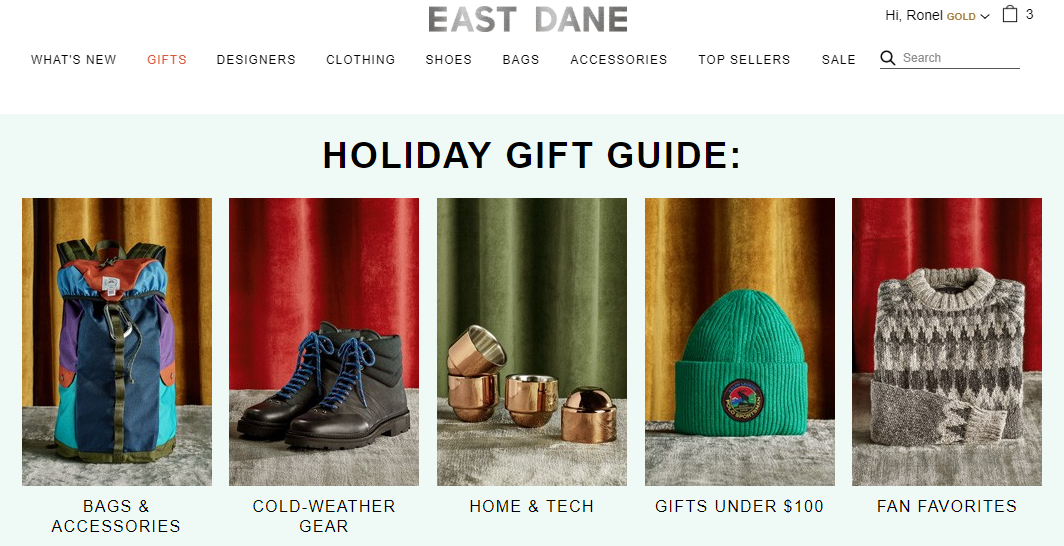 Yuletide season is just right in the corner. And I know most of you folks were kinda excited already to buy off some of the items that you could give out on your family and loved ones. Hence, let me share with you this gift guide ideas that you might consider for your holiday's presents.
But before that, let me share with you this shop called Eastdane.com where all the possibly items for your gifts were houses and selling for a very reasonable and cheapest prices. In fact, this store is a most loved store among the other same stores online by us bloggers. Because you can really find a good deals to it and mostly of the brands they catering were too in the top or in leads in the fashion industry today.
Since, it's cold season these days. I think It's better for you to have check the puffer and coat selections of Polo Ralph Lauren at eastdane.com, because in there all of the brand's , RL, recently releases designs were listed at the same time eastdane is working hard to the partnered brands to make it quite cheaper than to the regular price of the item/s in the market today. You can check it yourself for your own convenient though.
And if you wanted to give out and denim jacket with a Borg collar to it for the winter season? I think you should consider in checking Levi's page at the mentioned shop, eastdane.com. Because they did has a wide array of selection for this kind and the pricing ranges are too much like what you've been seeing to the other same shops online.
Since Sherpa Jackets are in trend these days, you might wanna check Fila brand too as they've got their own an awesome Sherpa Jackets that comes in the red, blue and black colors. You may check it on the eastdane.com for your consideration.
So, there are the some good gift ideas for the guy to give in this yuletide season. I hope you may get an idea through this post.